Advisors: Take Charge of Your Continuing Education With ReSolve Asset Management's CE Approved Video Masterclass
Press Release
•
updated: May 29, 2017
ReSolve AM and AdvisorAnalyst.com have combined forces to offer a groundbreaking Masterclass, "A Revolution in Global Asset Allocation." Advisors get their first glimpse into the next generation of portfolio management.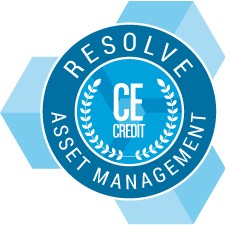 Toronto, Canada, December 27, 2016 (Newswire.com) - In response to Advisor demand for relevant, video-based CE content, ReSolve Asset Management is proud to announce their IIROC and FPSC approved Masterclass series, "A Revolution in Global Asset Allocation".
The Masterclass series was motivated by a flood of inquiries about the thinking behind ReSolve's methodologies, with the ambitious goal of transforming the way advisors think about the all-important asset allocation decision. For over five years, the team at ReSolve has challenged conventional investment practices by deploying global asset allocation strategies that adapt in real-time to changes in market trends and risk. The firm takes its lead from empirical evidence, offering systematic rules-based solutions to maximize the benefits that asset allocation provides.
We're giving Advisors that are forward-thinking enough to ask those questions the advanced tools they need to prepare their practice and their clients for the challenging decades ahead.

Rodrigo Gordillo, Managing Partner, ReSolve Asset Management
"We don't just touch on the basics of investing. That's not what we're here for," explains Managing Partner Rodrigo Gordillo. "Every day, we speak to Advisors who are hungry for investment solutions that transcend traditional stock selection. In a period of record high equity valuations and the lowest bond yields in several generations, they're asking themselves if strategies that try to outperform common stock or bond benchmarks by a few basis points can possibly deliver enough value to meet their client's financial goals. That's who we're responding to. We're giving Advisors that are forward-thinking enough to ask those questions the advanced tools they need to prepare their practice and their clients for the challenging decades ahead."
While over 300 Advisors watched the Masterclass webinars in real-time, CE credits are still available for those advisors who watch the videos on demand at ReSolve's dedicated CE site. The Masterclass is divided into three separate one-hour sessions, each of which is approved by the Investment Industry Regulatory Organization of Canada (IIROC) for .75 hour and by the Financial Planning Standards Council (FPSC) for 1 hour of Continuing Education credit. The firm also plans to seek approval from the Certified Financial Planner Board of Standards (CFP Board) and Investment Management Consultants Association (IMCA) in Q1 2017.
To realize the ambitious vision of the Masterclass series, ReSolve was grateful for the opportunity to partner with leading Canadian Advisor community AdvisorAnalyst.com. "Though we've primarily focused on financial news and commentary, we've long considered ourselves an educational site," says Managing Editor Pierre Daillie. "So the partnership with ReSolve – to bring their depth of knowledge to our influential and highly engaged audience – was the perfect fit."
Each session is designed to challenge common and deeply-held investment beliefs. Do you believe your portfolio is "passive" just because you rarely trade? Think again. Do you think your 60/40 stock/bond portfolio is "balanced?" Not even close. Do you think perfect forecasting is the key to investment success? Dead wrong.
By sacrificing these and a wide variety of other industry "sacred cows," ReSolve is committed to disrupting the traditional Continuing Education paradigm by encouraging Advisors to seek out new and challenging material.
"A lot of Advisors take what we half-jokingly call 'confirmation bias' courses. Basically, they find a class that confirms what they already believe about markets, and they use that to fulfill their continuing education requirements," notes President Mike Philbrick. "But that's not how intellectual growth works. Leading advisors must seek out new information, and specifically information that challenges their deeply-held beliefs. And that's what advisors will experience with this series."
ReSolve offers several investment solutions founded on the research presented in "A Revolution in Global Asset Allocation." ReSolve's Global Risk Parity strategy prioritizes diversification and risk balance for resilient performance across most economic environments. The more dynamic Adaptive Asset Allocation strategy harnesses the 'premier anomaly', momentum, to consistently reorient portfolios toward the world's strongest trends, while minimizing the risk of large losses. All of ReSolve's rules-based strategies are grounded in intuitive explanations about how markets work, and informed by the most rigorous academic research available.
Visit http://www.investresolve.com/ca/ce-credit-webinars/ for more information.
Source: ReSolve Asset Management
Related Media
Tags