Addicts in Recovery Find Virtual Meetings Safe From 'Zoom Bombing'
Press Release
•
updated: Apr 7, 2020
In The Rooms offers private and secure video meetings for people in recovery, on a tailor-made platform with less vulnerability to hackers and internet trolls.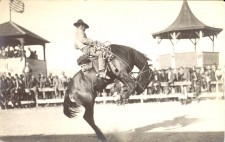 PLANTATION, Fla., April 7, 2020 (Newswire.com) - ​​​​​​Hackers are disrupting online meetings and invading people's privacy. In The Rooms long ago learned to block those nasty trolls so that addicts can meet online uninterrupted and secure. When it comes to online meetings, it ain't ITR's first rodeo.
"Our online meetings for people in recovery have been going on for six years," explains In The Rooms co-founder Kenny Pomerance. "We've worked the bugs out."
In The Rooms has long offered free, 24/7 online meetings for people in recovery. The meetings are led by the same people who lead face-to-face meetings and follow the same traditions. For the past six years, In The Rooms has been a supplement to live meetings. Now, as COVID-19 and social distancing ground us for awhile, it's a necessity.
What Is 'Zoom Bombing' Anyway?
Social distancing is hard on most people. It's especially hard for addicts in recovery who rely on regular meetings to help them stay the course. Some regular AA, NA, and other live addiction recovery meetings have moved to Zoom and other online platforms. But with everyone everywhere suddenly video conferencing, demand is high and security risks abound. Internet trolls and hackers are taking advantage of the situation and busting into virtual meetings everywhere—including addiction recovery meetings.
One Zoom bomber recently broke into a virtual Alcoholics Anonymous meeting in the New York City area, reports Business Insider. The group usually meets face-to-face and had moved to Zoom so that they could continue their meetings during lockdown.
Halfway through a meeting last week, "members heard a man's voice shouting misogynistic and anti-Semitic slurs," BI reports. "Alcohol is soooo good," the troll crowed.
Recovery meetings aren't the only meetings plagued by Zoom bombers. When the coronavirus hit China in late 2019, CEO Eric Yuan made the altruistic decision to open up the platform to help medical professionals communicate. As the need for social distancing spread all over the world, demand for Zoom has surged and the platform is struggling to keep up.
"Sometimes you have a good intention, and sometimes you get punished," Yuan recently told The Wall Street Journal. "We need to slow down and think about privacy and security first. That's our new culture."
More Than Meetings: A Community Too
In contrast, privacy and security have always been a crucial part of the culture at In The Rooms. The online platform is custom-built to host meetings for addicts in recovery. The chairperson has total control of the meeting, so it can't be bombed. "We've got this," Pomerance says.
Plus, In The Rooms is "more than meetings," Pomerance adds. "We've got our own social network too, which is even older than the online meetings." Every minute of every day, In The Rooms is a place for addicts in recovery to connect with others who are fighting battles similar to theirs.
We wish Zoom and other online meeting platforms the very best. They are enabling crucial economic and social connections that sustain many people amidst COVID-19 outbreaks. Meanwhile, In The Rooms is an out-of-the-way place not in the news and not as visible to hackers and trolls. Our experienced technical team is working tirelessly to provide secure, private meetings—meetings that protect your health in more ways than one.
About In The Rooms: In The Rooms is a global, online recovery community with over 640,000 members. Co-founder Ken Pomerance is available at kennyp@intherooms.com.
Source: In The Rooms