ACP Technologies, Inc. Sponsors Local Fundraiser, Donating $500 in Support
ACP Technologies Donated Time, Money and Resources to Support Local Fundraiser
Press Release
-
updated: Feb 14, 2020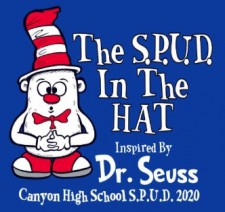 WEST SENECA, N.Y., February 14, 2020 (Newswire.com) - ACP Technologies, a managed services provider (MSP) with offices in New York and Texas, recently gave time and a $500 donation to support Canyon High School's Student Council charity event, the 2020 S.P.U.D. Fundraiser. 
Every year, the Canyon High School team raises funds through the Students Providing Unselfish Deeds (S.P.U.D.) event to provide students in the community with monetary support when they're experiencing hard times. This year's support recipient is Serena, a student at Church Hill Middle School, who has undergone four surgeries in her life to treat her mitochondrial disease. Serena lives in daily pain but continues to showcase her incredible strength, and is always eager to try something new. The donations from this year's S.P.U.D. fundraiser will help her family begin to tackle the many medical bills from her treatment.  
Every year, the S.P.U.D. program organizes fundraising events and activities within the school community and in the larger community, bringing the Canyon High area together to support students in need. Last year's S.P.U.D. event raised more than $17,000 and the organizers are hopeful that this year will be just as successful. More information about the S.P.U.D. program can be found at http://tinyurl.com/SPUD2020.  
The ACP team is supporting this event as part of their ongoing commitment to giving back to their community. By helping people in the San Antonio area, ACP Technologies can continue to support more than just local IT needs. "We are so proud to be supporting this incredible effort by the students, staff and community at Canyon High School," shares Benjamin Pearce, president and CEO of ACP Technologies. "We love being a part of this effort, and supporting Serena and her family." 
About ACP Technologies      
ACP Technologies, Inc. is an MSP with offices in West Seneca and Rochester, New York, and San Antonio, Texas. ACP has been a provider of holistic IT solutions since 1997 and specializes in making IT infrastructures work better for clients of every size and industry. For more information about ACP Technologies, visit their website at  www.acp.us.com or call (716) 674-8880. 
MEDIA CONTACT 
Benjamin Pearce  
President/CEO, ACP Technologies 
(716) 674-8880 
Source: ACP Technologies, Inc.
Share:
---
Categories: Information Technology
Tags: ACP technologies, Canyon High School, donation, managed services, managed services provider, mitochondrial disease, San Antonio, SPUD fundraiser
---