AccuTrace Adds Logical Delivery and Predictive Delivery Events for Powerful End-to-End Tracking Capabilities
AccuTrace announced that it has integrated USPS® Logical Delivery Events and Predictive Delivery Data into the AccuTrace UI and Reports.
Press Release
-
updated: Dec 13, 2018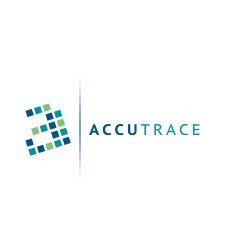 LEAGUE CITY, Texas, December 13, 2018 (Newswire.com) - AccuTrace announced that it has integrated USPS® Logical Delivery Events and Predictive Delivery Data into the AccuTrace UI and Reports. The Logical Delivery Events and Predictive Delivery Events bars are located on the "Out for Delivery" Report and will soon be added to the "Results by First Scan Date" Report so that AccuTrace customer partners can see when mailpieces are predicted to be delivered from the very first scan.
AccuTrace New Scan Event Data Dictionary:
LOGICAL DELIVERY EVENTS:
Definition: Leverages GPS tracking information from USPS® carrier hand-held scanners to create logical delivery events.
AccuTrace End-User Advantage: Gives you insight into when your mail is delivered without the need for a physical scan. This helps fill in visibility gaps, giving you powerful end-to-end tracking capabilities.
PREDICTIVE DELIVERY:
Definition: USPS calculated date that predicts when the mailpiece is likely to go out for delivery based on historical and recent service performance data for that mail profile (mail class and shape) for that origin and destination pair. It will be calculated when the first manifest or scan is available to the USPS and updated with a revised prediction for each subsequent visibility event.
AccuTrace End-User Advantage: USPS accumulated historical performance results build predictive delivery events which can become a great planning tool to aid meeting in-home delivery targets and be valuable in making adjustments to mail plans due to last minute changes to production schedules. Predictive Delivery Events are based on published service standards for the particular class and size of mail.
These new data points give mailers unprecedented visibility into jobs and opportunities to better plan their mailings ahead of time and to coordinate other channels to arrive before the mail, as well as after it. 
Prior to these new scan events, the benefits of mail tracking have remained largely unchanged, with all of the reporting based on past and present tense. There wasn't much we could do or report on to predict future events. The primary advantages were anticipating and staffing based on Out for Delivery scan events (Stop Scans); providing evidence of delivery for mail service providers; and identifying and rectifying issues in the USPS delivery network. But that has CHANGED. The future is upon us!
For example, unlike physical scans of the past, AccuTrace now reports on Logical Delivery Events. Logical Delivery Events are based on business rules. For example, a logical delivery event is the implied date and time that delivery should have occurred based on letter carriers' movement on their routes. Letter carriers now carry GPS-enabled scanning devices. With each delivery route geo-fenced into sections, when the carrier breaks the "fence," delivery is assumed for all pieces with the carrier going to delivery points within that "fence."
Timing, troubleshooting, sharing and coordinating mail with other marketing channels becomes easier with this enhanced data. MSPs and mail owners will see expanded opportunities to better understand and improve their mailings and campaign performance. Knowledge is power, and this is only the beginning. Since 1992 AccuZIP has positioned itself as a pioneer in the industry and will continue to do so as evidenced by these new enhancements. By leveraging and accumulating powerful data and patented technologies, AccuTrace continues to add value to mail. All of this results in offering our customer partners an unprecedented customer experience and superior performance results.
If you are not using AccuTrace today and are interested in adding this service, please contact AccuZIP's Sales Department at sales@accuzip.com or call 800-233-0555.
Visit: https://www.accuzip.com/products/mail-tracking for a free live demo.
About AccuZIP Inc.
AccuZIP Inc., a national software company, provides feature-rich solutions to manage Contact Data Quality, Address Hygiene, USPS Postal Presorting and Compliance, and Mail Tracking and Reporting. AccuZIP's solutions are designed to be utilized across many industry verticals to streamline, standardize and simplify processes associated with data entry, data management, and multi-channel communications. AccuZIP's products and services make it easier for businesses to get their message out to the right people at the right location when they need to most. In business for over 26 years, the company has built an outstanding reputation for value, service, and innovation. Mission Statement: AccuZIP simplifies direct mail and data quality processes. This is accomplished by innovative products, responsive service, reliable updates, efficient software, long-range vision and commitment to loyal customer partnerships. Our Technology. Your Success.
Source: AccuZIP, Inc.
Share:
---
Categories: Marketing
Tags: Mail Tracking, Multi-Channel Marketing, Predictive Events, USPS
---
Related Files
Additional Links