PressRelease.com Provides Publicly Traded Companies Platform to Accelerate Communications as Economy Reopens
With PressRelease.com's contact database, public companies can reach key media and influencers, and stay on top of the latest industry announcements and information.
Press Release
-
updated: Jun 18, 2020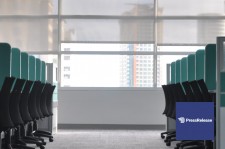 SARASOTA, Fla., June 18, 2020 (Newswire.com) - PressRelease.com's contact database of over 1.8 million is helping publicly traded companies get more for less with their press release distribution. Simple and cost effective press release distribution options enable companies to plan media and marketing objectives, reach global distribution networks, and stay up to date with the latest information across a number of industries.
"There are a lot of companies making big news and taking on exciting new projects," says Erik Rohrmann, COO at PressRelease.com. "It will be interesting to see what small and midsize businesses are doing in the wake of COVID-19 to create the next big thing. Publicly traded companies that have the resources to utilize the data and show trends within an industry are at an even bigger advantage."
With over 1.8 million industry contacts, public companies can get their news and stories out to millions of potential readers through distribution to leading financial websites and outlets. Targeted releases help businesses emerge as key players in any industry, through thought leadership, events, new products, acquisitions, and a number of other announcements.
​PressRelease.com also ensures regulatory compliance for any public companies looking to increase their visibility and garner more traction for their news. Public companies can stay up to date providing the latest insights into key events and business opportunities that will set the stage of how the economy will move forward. 
Partnerships with Newswire and Accesswire have allowed PressRelease.com to extend even more value to publicly traded companies with wire distribution to networks including MarketWatch, Bloomberg, Yahoo! Finance, Morningstar, CBS, ABC, FOX and NBC. Distribute news and company announcements to established networks; increase reputation, trust, and connect with local, state and national audiences.
​PressRelease.com helps public companies effectively communicate through smart press release distribution. To learn more about how to create newfound value through press release content, visit PressRelease.com.
About PressRelease.com
PressRelease.com provides simple, affordable press release distribution services to public and private companies through the most comprehensive networks and 1.8M media contacts.
Contact Information:
PressRelease.com
Media Relations
​Office: 800-998-2927
Source: PressRelease.com
Share:
---
Categories: Business News
Tags: communications, press release, press release distribution, public company
---