Absolutely Fabulous Announces Coding & Robotics Donation to Local School
Press Release
•
Jan 12, 2023
Coding and robotics represent some of the very best future job opportunities in the changing job market. Absolutely Fabulous Unique Gifts & Decor in Huntington Beach noticed that a local school was focusing on STEM for their students, so decided to help by donating one of their award-winning Coding and Robotics games.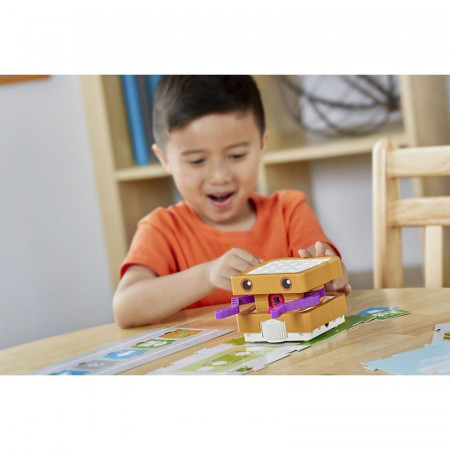 HUNTINGTON BEACH, Calif., January 12, 2023 (Newswire.com) - It is almost impossible to find a reputable review of children's science and technology toys. The rule of thumb is that if online "reviews" contain promotional links, they cannot be trusted as an unbiased source of information. Because parents care about their kids' education so much, websites have recognized that science, technology, engineering & mathematics (STEM) toy reviews are a gold mine, making reputable reviews very hard to find.
Absolutely Fabulous Unique Gifts and Decor, in Huntington Beach, expanded their offerings to include STEM toys in 2021 after owner Diane Silverstein's grandson, Aiden, was born. Due to the fact he taught himself computer programming at 9 years old and used to design and program in SQL Aiden's dad, Ian Souter, was tasked with finding the best modern STEM toys. Ian subsequently spent weeks searching through paid reviews only to feel confused and misled. Eventually, though, a few places stood out as more caring and principled about their reviews: the Parents' Choice Foundation, which unfortunately closed their doors in 2022 after over 40 years of service, was one of the places that shunned paid reviews. Some other helpful resources for educational & STEM toys are the National Parenting Product Awards, the Kevverspiel des Jahres (a German award for the "connoisseur/expert game of the year") and the INSPIRE Research Institute at Purdue University.
After finding these reputable review sites, one particular toy stood out: a coding and robotics game for kids 4-8 years old. The concepts and execution of this "game" amazed Ian and excited Aiden to want to "play" coding day after day.
Once Diane discovered that a local school called St Bonaventure has a strong STEM focus, she didn't pause. Seizing the opportunity to spread the word about Ab Fab's amazing STEM toy collection and help some local kids learn coding like Aiden did, Diane decided to donate both the Coding and Robotics game and one of its expansion packs to the school, which will be giving it to one of their kindergarten classes.
"Community partnerships are a staple of our existence," Diane proudly exclaims when asked why she donated this toy. "What's good for the community is good for us. And heck - if it means I get to see a few more cute little faces in my shop, all the better!"
Source: Absolutely Fabulous Unique Gifts & Decor