Abi's Place to Award Bridging the Gap Scholarship With Help From Local Donors
Scholarship opportunities for children with disabilities to benefit those in Coral Springs
Press Release
-
May 2, 2016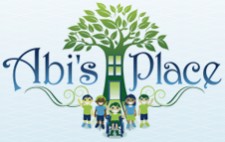 CORAL SPRINGS, FL, May 2, 2016 (Newswire.com) - Abi's Place, a non-profit organization servicing children ages 0-18 with Autism, Cerebral Palsy, Retts Syndrome, and other genetic disorders, has established the Bridging the Gap Scholarship with the help of some anonymous donors.  The scholarship will give additional funding to families in financial need. Specifically, it will help relieve some of the financial burden a family may be facing to assist children who need small classroom settings and more one-on-one help.
In addition to the Bridging the Gap Scholarship for Abi's Place, the newly named Gardiner Scholarship has opened even more doors to include children ages 3 and 4 years old with muscular dystrophy, as well as more children across the entire Autism spectrum. 
Travis Pillow, Editor for redefinEDonline.org, stated, "The new law increases funding for Gardiner scholarships by roughly a third, to $71.2 million. It also allows more 3 and 4-year-olds to use the education savings accounts for students with special needs and makes them available to children with muscular dystrophy and a wider range of students with autism."
The State of Florida McKay Scholarship paved the way for children with special needs to receive the education they need from the school of their choice allowing parents to choose which school best fits their child and their special education needs. 
Currently, Abi's Place will award over $20,000 for the 2016-2017 school year.  Abi's Place has the potential of offering additional scholarship funds with the help of donors.
To find more about Abi's Place and learn how to get involved visit www.abisplace.com and/or like Abi's Place on Facebook. 
About Abi's Place
Abi's Place is a small grass-roots charitable organization that provides education and therapy services to children with a wide range of rare diseases and developmental disorders to children all across the South Florida area. The organization is dedicated to building the skills of children with autism and complex disabilities to create a foundation for life-long success through the delivery of highly individualized education, outpatient services, community involvement and lending support to families.
​Contact: Juli Zeno 
Tel: 954-753-4441                                                                      
Email: Julizeno@abisplace.com
Source: Rand Marketing
Share:
---
Categories: Non-Profit Schools and Institutions, Children's Issues, Special Needs and Disabilities
Tags: autism, Cerebral Palsy, children, fundraising, learning disability, Retts Syndrome, scholarship, special needs
---