A Historic Day for Surrogacy in the District of Columbia
Press Release
-
updated: Jun 20, 2018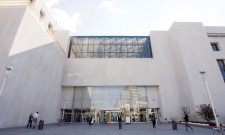 WASHINGTON, June 20, 2018 (Newswire.com) - On June 15, 2018, Creative Family Connections LLC obtained the first ever Order of Parentage in a surrogacy case under the District of Columbia's new Collaborative Reproduction statute, D.C. Code § 16-401 (2017), et. seq.
The Honorable Carol Dalton of the Superior Court of the District of Columbia granted two parentage orders for prospective parents who are expecting twins. She, therefore, granted one order pertaining to Baby Girl and one order pertaining to Baby Boy. The Intended Parents and the Gestational Carrier filed the petitions together as Joint Petitioners.
The intended parents, a married same-sex couple, appeared in court and were represented by Diane Hinson, owner and founder of Creative Family Connections LLC, and Jennifer Ahern, Director of Legal Services and Gestational Surrogacy. The gestational carrier and her husband were represented by Jennifer Fairfax of Family Formations Law Offices in Maryland.
Judge Dalton ordered each of the intended fathers to be named on the birth certificate as "parent" and "parent," and she released the gestational carrier and her husband of any obligations or rights with respect to the children. Both parties were well-satisfied with the order, as their joint goal was that the Intended Parents should be recognized as the sole legal parents of the twins at birth. The intended fathers commented that the parentage order was an early Father's Day present for them.
Diane Hinson and Jennifer Fairfax both worked on the legislation that was enacted unanimously by the DC Council. The new statute flipped the District from a "red-light" state (in which surrogacy contracts were criminal) into a "green-light state" (www.surrogacymap.com). DC now has a statute that permits surrogacy and ensures that "best practices" are followed. Hinson, Fairfax, and Ahern were all proud to be part of the first parentage proceeding.
Diane Hinson, counsel for the petitioners, commented after the hearing, "This was more than just a parentage order. This was a victory for surrogacy and for gay rights in the District!"
Creative Family Connections is a law firm and surrogacy agency in the metropolitan DC area that helps its clients build families through gestational surrogacy and other reproductive technology. Creative Family Connections is consistently one of the top-rated surrogacy agencies in the country. www.SurrogacyAdvisor.com; www.MenHavingBabies.org.
Source: Creative Family Connections
Share:
---
Categories: Family Law
Tags: DC, District of Columbia, Gay Rights, Gestational Surrogacy, LGBT, LGBT Rights, Surrogacy
---