5th Element Group PBC Announces Mark Sadovnick as Head of New 'Human Element' Practice
Press Release
•
updated: Jun 11, 2019
Supporting Leaders Who CareⓇ with Resources They Need to Create Maximum Social Impact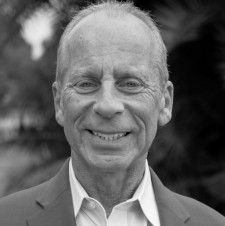 LOS ANGELES, June 11, 2019 (Newswire.com) - 5th Element Group PBC announced today that Mark Sadovnick, former managing director of Stanton Chase LA, will direct the newly launched "Human Element" practice as 5th Element continues to expand its capacity and leadership as a global impact accelerator, supporting investors, donors and brand executives who are working to achieve the UN Sustainable Development Goals.
5th Element Group partners with change-makers to equip them with strategies and partnerships they need to achieve the greatest impact from their resources, in alignment with the UN Sustainable Development Goals. Their holistic model is designed for Leaders Who Care™ -- a term Sadovnick created and has championed for several years.
The services portfolio will be targeted for corporate leaders, non-profit directors, impact investors and entrepreneurs who understand the higher value of a business model and culture intertwined with social enterprise. The result is a positive impact on their talent, their organization and their own local and global communities. The firm refers to this as "Return On Value."
"Ever since committing to work with Leaders Who Care™ and learning about the higher value of a business model intertwined with an impactful, purpose-driven vision, I've sought to find a home where everyone believes it is the best way -- and proactively engages to make a difference. I've learned and mentored with many brilliant, wonderful and diverse people in good organizations. Now I've found a home for these best practices at 5th Element."
5th Element's Human Element team, under Sadovnick's leadership, offers an innovative search practice with a global ecosystem of amazing leaders across many frontiers of technology and talent. It aligns its services with real-life experiences of diversity, inclusion and gender equality, including and well beyond presenting diverse candidates. The Human Element also offers a wellbeing practice that offers clients top expertise in workplace environment, consulting in partnership with organizations like Delos, "Nonflict" conflict resolution training and "Impact Journeys" supporting family office executives.
"People join people," said Jim Van Eerden, president of 5th Element. "Mark understands the central importance of human capital more than anyone I've worked with and he knows how to optimize it by having the right people in the right places in the right workplace environment."
Sadovnick has been recognized by Business Week as one of the top 150 influential headhunters in the world and was the only search consultant invited to the UN to celebrate International Women's Day as a founding signatory to the "Decade Of Women" initiative. He also serves as a founding advisor to the SDG5 Global Alliance.
About 5th Element Group PBC
5th Element Group PBC is a global impact accelerator that creates "traffic on the bridge" between KPI-driven performance and SDG-aligned impact. Our mandate is to achieve this with client-partners (donors, investors and brand leaders) through six practice areas which integrate traditional and innovative impact strategies to facilitate "omniwin" value exchanges. www.5thElement.Group
About 5th/Human Element
The 5th/Human Element offers an innovative search practice with a global ecosystem of amazing leaders across many frontiers of technology and talent and is aligned with real-life experiences of diversity, inclusion and gender equality, including and well beyond presenting diverse candidates. Our strategic wellbeing practice differentiates us and offers our clients top expertise in workplace environment, with resources like "Nonflict" for on-boarding and training and "Impact Journeys" supporting family offices and executives, to be engaged, long-term partners. www.5thelement.group/human-element
About The SDG5 Global Alliance
Born out of the Decade Of Women initiative launched at the United Nations, The SDG 5 Global Alliance is a non-organizational, omniwin movement lifting the work of a wide range of SDG5 leaders and causes, with donations administered through The SDG Impact Fund. It has no staff and is directed by a team of pro bono co-chairs each year in an effort to lift inspirational and aspirational activations supporting the empowerment of women and girls (together with men and boys who share the vision) all around the world. www.sdg5.global
Source: 5th Element Group
Tags
Additional Links