5 Press Release Campaign Ideas to Consider
Press Release
•
Aug 17, 2023
Newswire shares five go-to press release topics for companies of all sizes and industries.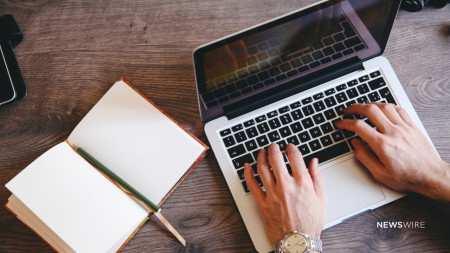 RALEIGH, N.C., August 17, 2023 (Newswire.com) - When it comes to the number of press release campaigns a company should send a year, there's no minimum or maximum. Some companies send campaigns daily while others send a press release once a month or every year.
No matter the cadence, press release distribution is a valuable piece of a brand's marketing puzzle.
As an industry leader in press release distribution services and media technology, Newswire understands many small and midsize companies need help coming up with newsworthy topics for press release campaigns.
"Topic ideation is the first and sometimes the hardest step of the press release distribution process," said Jennifer Hammers, Executive Vice President of Sales and Marketing at Issuer Direct. "We've seen it countless times, and that's why we work with our Content PRO and Total PRO customers to take an objective look at their business and industry to uncover newsworthy press release topics."
To help companies around the globe make the most of their press release distribution efforts, Newswire put together a list of five newsworthy press release topics to consider:
Company anniversary - Share important information about the company's history, the changes made over the years, achievements, and future plans.
New data/industry report - Announce new data or an industry report through a strategic press release to strengthen credibility and build authority.
New hires/promotions - Highlight the value this person will bring to the organization and how it'll benefit customers.
Product launch - To build excitement and generate awareness, a product launch press release should talk about the product, the problem it solves, how it's different from others on the market, and the best places for people to buy it.
Rebrand - A company rebrand is an exciting update to share with a press release. Here are a few topics to cover:
What prompted the rebrand?
How will it improve the company?
Will this affect customers? How?
What's the overall vision moving forward?
Contact us today to learn more and unlock extra value from your press release distribution.
About Newswire
Newswire is a media technology company that provides its clients with the Press Release Optimizer, which consists of press release distribution, media databases, media monitoring, and online media rooms that power the Media Advantage: greater brand awareness through earned media, increased online visibility through content strategy and planning as well as greater SEO recognition.
Through its disruptive Press Release Optimizer, relentless commitment to customer satisfaction, and passion for customer performance, Newswire is automating media and marketing communications for large and small businesses seeking to deliver the right message to the right audience at the right time for the right purpose.
To learn more about Newswire and its Press Release Optimizer, visit Newswire.com and discover why our customers have named us #1 for Customer Satisfaction and Ease of Use for four years in a row. For more information, visit https://www.newswire.com.
Newswire is a wholly owned subsidiary of Issuer Direct, a leading communications and compliance company, providing solutions for both Public Relations and Investor Relations Professionals. For more information, please visit www.issuerdirect.com.
Source: Newswire