4me Recognized as a 2023 Gartner(R) Peer Insights(TM) Customers' Choice for IT Service Management Platforms
Press Release
•
Apr 11, 2023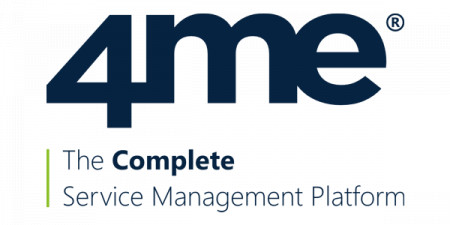 PALO ALTO, Calif., April 11, 2023 (Newswire.com) - For the third year running, service management platform 4me® has been recognized by its Peers as a Customers' Choice. 4me was named a Customers' Choice in the 2023 Gartner Peer Insights "Voice of the Customer": IT Service Management Platforms.
Gartner defines IT service management (ITSM) platforms as "platforms that offer workflow management and related insights that enable organizations to design, automate, manage and deliver integrated IT services and digital experiences."
The Gartner Peer Insights Customers' Choice recognizes vendors in this market based on reviews from verified end-user professionals. The Customers' Choice distinction takes into account both the number of reviews and the overall user ratings. To ensure fair evaluation, Gartner maintains rigorous criteria for recognizing vendors with a high customer satisfaction rate.
Gartner Peer Insights Customers' Choice 2023
To appear in the upper-right quadrant of the "Voice of the Customer" quadrants and receive the Gartner Peer Insights Customers' Choice distinction, 4me had to meet or exceed both the market average "Overall Experience" and the market average "User Interest and Adoption." This year, 4me was one of the two vendors to receive this.
"We thank our customers for sharing their experience on the Gartner Peer Insights website," says Cor Winkler Prins, Co-founder and CEO of 4me. "To receive a Customers' Choice distinction for the third year is an absolute honor to us. And something we couldn't have achieved without our dedicated 4me team and our partners, who have helped these organizations migrate from more traditional service management tools to 4me. We believe it confirms that we are on the right track, and we will continue to perfect our platform based on our customers' feedback."
4me Received Rave Reviews
As of April 4, 2023, 4me has received 231 reviews, resulting in a 4.6 out of a 5-star rating. Additionally, 93% of customers would recommend 4me to other companies. From the reviews, it appears to us that customers are very happy with their use of 4me's next-generation service management solution:
"A flexible and robust platform to suit your organization's needs."
"4me Is A Top Tool That Meets All Service Management Requirements."
"Excellent product backed by excellent service."
"Affordable, reliable and easy-to-use solution."
Read more 4me reviews on Gartner Peer Insights.
"We are delighted and thankful to be named a Gartner Peer Insights Customers' Choice for IT Service Management Platforms again," says Martijn Adams, Chief Customer Officer of 4me. "Customer feedback remains very valuable to us. It is great to hear that so many of our customers are happy with their choice and would recommend 4me to other organizations looking for a new and future-proof IT service management platform."
Enterprises that expect more from their ITSM tool can now access the full Gartner Peer Insights "Voice of the Customer": IT Service Management Platforms report to help them select their next-generation service management solution.
Gartner Disclaimer
Gartner, Voice of the Customer for IT Service Management Platforms, Peer Contributors, 24 March 2023.
GARTNER is a registered trademark and service mark, and the GARTNER PEER INSIGHTS CUSTOMERS' CHOICE badge and PEER INSIGHTS are trademarks and service marks of Gartner, Inc. and/or its affiliates in the U.S. and internationally and are used herein with permission. All rights reserved.
Gartner Peer Insights content consists of the opinions of individual end users based on their own experiences with the vendors listed on the platform, and should not be construed as statements of fact, nor do they represent the views of Gartner or its affiliates. Gartner does not endorse any vendor, product or service depicted in this content nor makes any warranties, expressed or implied, with respect to this content, about its accuracy or completeness, including any warranties of merchantability or fitness for a particular purpose.
About 4me - The Complete Service Management Platform
4me® combines ITSM with ESM and SIAM capabilities, enabling all internal departments, such as IT, HR, and Facilities, as well as external managed service providers, to work seamlessly with each other. At the same time, 4me provides complete visibility and control of service cost and quality, enabling management to optimize the business value derived from each service.
Source: 4me, Inc.