4me Powers Up Workflow Automation With Enterprise iPaaS Leader Workato
Press Release
•
Feb 2, 2023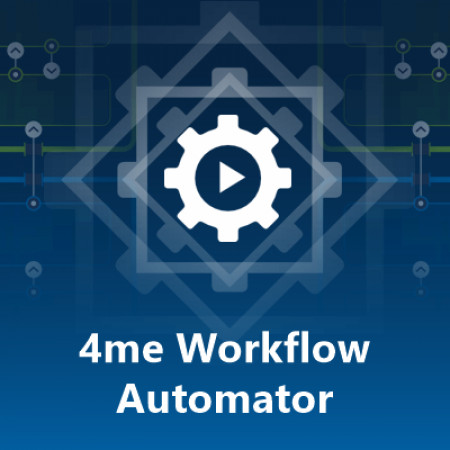 PALO ALTO, Calif., February 2, 2023 (Newswire.com) - In a move to better facilitate smooth workflow automation across enterprises and easy integration with third-party systems, enterprise service management platform 4me® has teamed up with leading iPaaS (Enterprise Integration Platform as a Service) vendor Workato to introduce the 4me Workflow Automator.
Workato is an award-winning cloud automation and integration platform with enterprise-grade capabilities that is trusted by over 17,000 businesses. The solution seamlessly integrates with over 1,000 business applications and enables smooth workflow automation across all those apps.
Gartner® named Workato a Leader in its 2021 Magic Quadrant™ for Enterprise Integration Platform as a Service for the fourth year in a row.
"For 2023 and beyond, CIOs will continue to be challenged to keep up with the pace of business. By focusing on a robust, secure, and flexible architecture, CIOs will be able to embrace new technologies when they get introduced by IT or the business. It will also be important that CIOs thoughtfully enable resources outside their teams with technology that will allow them to create their own internal products," said Carter Busse, CIO at Workato. "The combination of Workato and 4me's flexible and secure architecture enables customers to transform automation across enterprises with one single platform for data, apps, and processes, allowing them to evolve from the more complex and fragmented architectures of the past."
Orchestration of enterprise automation with 4me
Most organizations already have several automations in place. These automations are often point-to-point solutions and lack orchestration and transparency. While business applications have become simpler, faster, and cheaper, the automation and integration across these apps is often still complex and expensive to build and maintain.
With 4me and the 4me Workflow Automator, this is a thing of the past. Orchestrating existing solutions with 4me gives organizations back control and helps them leverage current automation investments using one complete platform.
The new iPaaS solution allows 4me customers to build automations using ready-made connectors for over 1,000 applications and data sources. An easy-to-use design interface guides the user through the creation of the automation. And as the Workato platform is a low-code solution, building and maintaining integrations and automations does not require a high level of technical expertise or coding skills.
Cor Winkler Prins, Co-founder and CEO of 4me: "Two big challenges organizations face when automating workflows are selecting the right technology and the scarcity of automation and integration specialists. To help our customers overcome these challenges, 4me has teamed up with Workato. With access to over a thousand pre-built connectors, 4me customers can easily connect 4me with pretty much any other software service they use, paving the way for full enterprise-scale workflow automation in one unified platform. And they can rely on 4me to ensure that all processing done by Workato meets their security and privacy requirements."
In collaboration with proven 4me integration partner Techwork, 4me will provide Workato training and support facility, enabling all 4me partners and customers to use Workato to its best capabilities.
About 4me - The Complete Service Management Platform
4me® combines ITSM with ESM and SIAM capabilities, enabling all internal departments, such as IT, HR, and Facilities, as well as external managed service providers (MSPs), to work seamlessly with each other. At the same time, 4me provides complete visibility and control of service cost and quality, enabling management to optimize the business value derived from each service.
About Workato
The leader in enterprise automation, Workato helps organizations work faster and smarter without compromising security and governance. Built for Business and IT users, Workato is trusted by over 17,000 of the world's top brands, including Payless, Broadcom, Helen of Troy, Logitech, Atlassian, Autodesk, Hubspot, and Toast. Headquartered in Mountain View, Calif., Workato is backed by Altimeter Capital, Battery Ventures, Insight Venture Partners, Tiger Global, and Redpoint Ventures.
Source: 4me, Inc.