2019 Best Book Award: 'In the Doghouse: A Couple's Breakup From Their Dog's Point of View' by Teri Case
Press Release
•
updated: Nov 15, 2019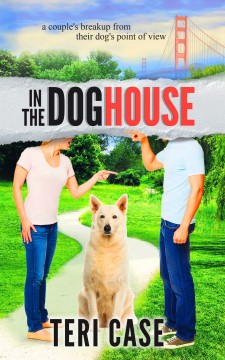 WASHINGTON, November 15, 2019 (Newswire.com) - American Book Fest has announced In the Doghouse: A Couple's Breakup from Their Dog's Point of View (BZCE Publishing) by Teri Case the winner of Best Book in the Fiction Cross-Genre category at The 2019 Best Book Awards.
Author Teri Case (Tiger Drive, 2018, etc.) said, "I'm honored that my novel about a woman learning she is not defined by a relationship or lack of one, has won best book in cross-genre fiction. The novel is ideal for book clubs willing to discuss identity, family, and whether being alone and being lonely mean the same thing."
Jeffrey Keen, President and CEO of American Book Fest, said this year's contest yielded over 2,000 entries from hundreds of independent publishers and traditional publishers including HarperCollins, Penguin/Random House, Simon and Schuster, Houghton Mifflin Harcourt, TarcherPerigee, New World Library, Hay House and Rowman & Littlefield.
In the Doghouse (April 2019) is Case's second indie novel. It has won the National Indie Excellence Award and Readers' Favorite Award. Her debut novel Tiger Drive has won multiple awards and addresses how poverty is as much psychological as it is economical. Tiger Drive portrays a poor family striving for change whilst facing generations of family secrets and bad habits. Case's third novel, Imogene, is forthcoming. To contact Teri Case or learn more about her novels, visit her website at https://www.tericase.com.
Source: BZCE Publishing