2018 Crypto Highlight: Fantasy Gold Coin Introduces FGCarena to E-Gamers in a Big Way
Press Release
-
updated: Apr 6, 2018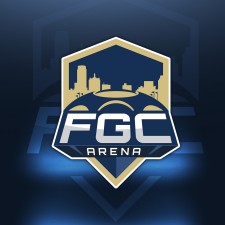 NEW YORK, April 6, 2018 (Newswire.com) - The Fantasy Gold team has officially announced and launched their newest platform https://fgcarena.com, in addition to being the best option for playing fantasy sports through https://draftdaily.com. The project has dived into the massively growing esports and online gaming space with a better way to play-pay-win. This project has so much utility and a focus on mainstream adoption of blockchain tech implemented as an in-game currency and payment processor of the future. Fantasy Gold is set to grow immensely in 2018 and emerge as a true innovator of what blockchain can offer the world.
Fantasy Gold has partnered with Millennial Esports to offer eight monthly live events to be held at their esports arena in Las Vegas at the Neonopolis. Offering huge prizes to winners with a combination of cash and Fantasy Gold coin prize pools. Esports is a massive and fast-growing market with huge potential. Fantasy Gold is working with the fighting game community's top streamers to bring the best of the best together to battle it out at the new FGCarena. With a starting prize pool of $10,000 and big-name gamers such as Justin Wong (@jwonggg) and Team Spooky (https://www.twitch.tv/teamsp00ky) who have already taken an interest in the platform, coin and FGCarena. This is sure to be a huge success and step toward mainstream adoption of Fantasy Gold's system and network as a safer, cheaper and all around better way to play-pay-win in the esports industry. The events are expected to be streamed live to over 300,000 viewers in anticipation of a winner being crowned the best of the best.
Fantasy Gold, though still widely undiscovered, has shown time and time again why they are the leaders of innovation in the crypto space with their working and seamless API suite. The API suite allows any platform to implement their coin as a payment method. By doing this, they have established a growing network of platforms and users. They have done something that is in itself not an easy task by bringing the worlds of jocks and gamers together to play-pay-win using a single coin on a single network. The possibilities are endless and the potential of this new coin is immense.
Senior Vice President Business Operations Jason Liberto had this to say about Fantasy Gold's new venture:
"We want to build a strong community of gamers that can get together and play their favorite video games, have fun and win money. What is better than that? I also believe they will find us way different than any other company. We are family and community-driven. With the support of the gamers, we will show something a lot different than they're used to seeing. If you follow us on Discord, you will see that we are completely transparent and honest."
For more information, the Fantasy Gold team is readily available on numerous channels, platforms and forums. They host their own Discord channel that is one of their major ways of staying active with their community. Here are some of the team and project's contact info and links:
Jason Liberto
Sr. Vice President Business Operations
jason@draftdaily.com
Steven Spooner
Director of Communications
dfsexplosive@draftdaily.com
Discord: https://discord.gg/q5AzA59
https://fantasygold.io
https://www.twitch.tv/fgcarena
https://fgcarena.com
https://www.instagram.com/fgc.arena/?hl=en
https://twitter.com/FGCarena
Source: Fantasy Gold
Share:
---
Categories: Cryptocurrency, Online Gaming
Tags: blockchain, business, crypto, cryptocurrency, currency, e-gaming, esports, fantasy sports, gaming, investing, investment, sports
---