1706 Advisors Rolls Out Holistic Planning Process as a Benefit to Current and New Insurance and Human Resources Clients
Press Release
•
May 23, 2023
Comprehensive approach ensures that clients are properly covered in all areas of their lives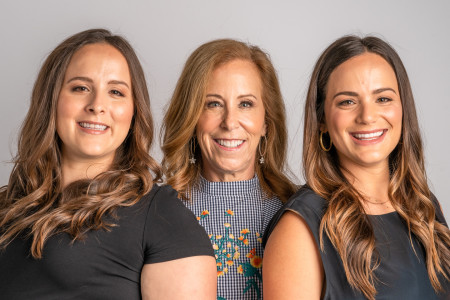 CHICAGO, May 23, 2023 (Newswire.com) - 1706 Advisors, a third-generation firm known for its industry leadership in employee benefits, human resource management, and individual and business insurance planning, has rolled out its "Holistic Planning Process" for clients. The company rebranded from its former name of Lang Financial Group to its new moniker, 1706 Advisors, in October of 2022 and has launched its expanded suite of insurance and human resources services as a part of its overall strategic plan to help meet clients' evolving needs.
The Chicago-based, family-owned practice has advised employers, business owners, and individuals on protection and insurance strategies for nearly 40 years. The firm's Holistic Planning Process is unique in its approach to insurance and human resources because it's based on a client's short- and long-term goals, views a client's life holistically, and allows for truly customized solutions.
The 1706 Advisors Holistic Planning Process starts with a client's personal situation and goals first.
From there, the approach guides clients through a discovery process to determine how their goals map to insurance needs, covering both business and personal considerations. The 1706 Advisors team members are connectors and bring this value to every client engagement. The company's insurance experts not only find customized coverage for clients' immediate goals, but they also find wrap-around services that help with additional needs, like estate planning or accounting.
"Our comprehensive approach ensures that clients are properly covered in all areas of their lives," said 1706 Advisors CEO Cara D. Kahan. "As a result, they can rest assured knowing that they have the right protection strategies in place for any unexpected events in the future."
A business owners' insurance needs are intricately linked to their personal life. Looking at business needs or individual needs in a vacuum can lead to significant coverage gaps. 1706 Advisors typically works with clients initially on their employee benefit and business protection strategies, but they also ensure that clients understand their individual coverage needs as well.
"On the individual side, one of the most common misconceptions is 'it won't happen to me.' We've seen clients experience unexpected life events, including premature death, transitions to long-term care, and permanent disability," said Kahan. "We've also seen the profound relief clients experience when they have protection in place to cover their financial needs and provide for their family's well-being."
To learn more about 1706 Advisors and its Holistic Planning Process, visit www.1706Advisors.com.
Source: 1706 Advisors