17 of Top 50 Mobile Developers Around the World Keep Mobile Gamers Supported and Engaged Through Helpshift's In-App Support Platform
Mobile Support Leader Keeps Strong Roots in Gaming While Leading Other Industries in Customer Experience and User Retention
Press Release
-
May 5, 2016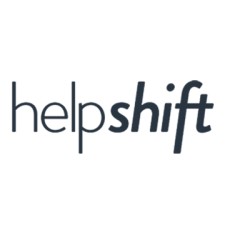 SAN FRANCISCO, CA , May 5, 2016 (Newswire.com) - Helpshift, the world's leading in-app customer support platform, is proud to announce that 17 (roughly thirty-four percent) of PocketGamer.biz's seventh annual list of top 50 mobile games played worldwide have Helpshift at the core of their customer support solutions.
"It's estimated that roughly 85 percent of the 700 top grossing apps are games. To the gaming industry's credit many of the best game developers in the world, including our customers, have leveraged next generation solutions that work to help them grow and retain their user base," said Abinash Tripathy, CEO and Co-Founder at Helpshift. "Gaming has been a front-runner in the on-demand and ever-expanding mobile world. For that reason, we started the company with a strong emphasis on mobile gaming and plan to continue building a high-quality experience for leaders in the industry."
Helpshift delivers quality, in-app support to many companies mentioned by PocketGamer.Biz, From its inception, Helpshift designed and built a platform tailored to mobile.
About Helpshift:
Helpshift is the world's leading customer support platform for mobile and web. Through an intuitive user interface, Helpshift makes it easy for businesses large and small to proactively support and engage their customers. Their support platform includes native functionality such as  in-app FAQ's, in-app chat, a full CRM ticketing system, in-app campaigns, and in-app surveys, making it easy companies to provide a best in class customer support experience on any device. Helpshift is installed on more than 1.3 billion devices worldwide, and serves 300+ million mobile customers monthly. To date, Helpshift has raised $13.2 million and is backed by Intel Capital, True Ventures, Visionnaire Ventures and Nexus Venture Partners. To learn more about Helpshift, visit https://www.helpshift.com and follow @helpshift on Twitter.
Press Contacts:
Eli Rubel
Eli@helpshift.com
Nicole Rodrigues
NRPR Group - For Helpshift
Nicole@NRPRGroup.com
Source: Helpshift
Share:
---
Categories: Business Technology, Mobile and Smart Phones, Games and Play
Tags: apps, CRM, Customer Relationship Management, Customer Support, developers, free-to-play games, freemium games, midcore games, mobile, mobile developing, Mobile Gaming, smartphones
---