10 Tips to Avoid a Holiday Debt Hangover From Sexton Advisory Group
Financial consultant Steve Sexton gifts his best tips for a financially happier holiday season
Press Release
-
updated: Dec 18, 2020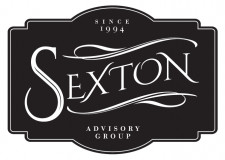 SAN DIEGO, December 18, 2020 (Newswire.com) - Even with millions out of work, the average American is expected to spend close to $1,000 on the holidays this year. For the majority, it may take months to pay off, but it doesn't have to. Steve Sexton, financial consultant and CEO of Sexton Advisory Group in San Diego, California, is sharing his best tips for avoiding a holiday debt hangover come New Year's Day.
Know how much interest you are paying. Many Americans will use credit cards to purchase their holiday gifts. In this case, Sexton recommends taking a close look at your interest rate. "Once you calculate interest, you may notice that amazing deal you found isn't saving you all that much after all," says Sexton.
Know your budget and stick to it. "It's best to use cash if you can," says Sexton. "I recommend starting a holiday fund every January and adding a small amount to it monthly in preparation for the holidays."
Make a list of gift recipients. "Once you've landed on a budget, I suggest listing out every person you will be gifting and how much you plan to spend on the individual," says Sexton.
Sign up for discounts. "Now that you have your list of gift recipients and a budget for each, decide what you will get them," says Sexton. "From there, you can seek out the best deals and discounts from online stores that carry those items."
Avoid impulse buys. "It's not uncommon to feel guilted into buying a little something extra, especially when a gift is small in size," says Sexton. "It's also common to feel tempted by flashy last-minute deals. That's why it is so important to unsubscribe from those discount mailing lists once you've purchased your planned gift items."
Wrap as you go. "Wrapping presents as you go and crossing names off of your list as you do so will not only help alleviate stress, but it will also help avoid accidentally buying someone's gift twice," says Sexton.
Don't forget to calculate shipping, wrapping, and stamps into your budget. With most shopping taking place online, Sexton warns the price of wrapping and shipping can quickly break your budget. "Shopping early can help you avoid paying extra in expedited shipping," he says.
Gift something that cannot be purchased in a store. If your budget is tight, Sexton recommends getting creative with homemade or sentimental gifts this season.
Consider gift cards. "If you're having trouble finding something in your exact budget, a gift card is a great option."
Use reward points. "Oftentimes, you can use reward points toward extra savings at certain stores you favor."
For more information on Sexton Advisory Group, visit https://www.sextonadvisorygroup.com
Source: Sexton Advisory Group
Share:
---
Categories: Personal and Family Finances
Tags: financial advisor, financial planning, holiday spending, retirement advice, retirement planning, Sexton Advisory Group, Steve Sexton
---