TransCirrus Adds a Complete Suite of Services to Its Market Offerings
Consulting and Professional Services are now available from TransCirrus
Press Release
-
Jan 11, 2016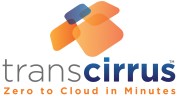 Research Triangle Park, NC, January 11, 2016 (Newswire.com) - Leveraging skills acquired during development of its Flexible Infrastructure Operating Environment and deployments with its lighthouse customers, TransCirrus is excited to announce the addition of a services portfolio to its market offerings. 
TransCirrus categorizes its capabilities into two segments: Consulting Services and Professional Services.
Consulting Service offerings include:
High Availability Website Implementation
High Availability Application Environments
Authentication Integration
Storage Array Integration
Test/Dev Development Environment Configuration and Installation
User Interface Development
Protocol Design and Implementation
Restful API Development
Neutron Plug In and Extension Development
OpenStack API Extensions
Ceilometer Customization and Analytics Integration
"We are adding these capabilities based on customer demand" stated Ingemar Lanevi, TransCirrus' CEO. "We are now able to formalize the delivery of the services that are being requested by many of our customers during their deployments"
Professional Services offerings include:
Pre-Installation Planning and Project Management
Configuration Management
OpenStack Administration
Application Installation and Tuning
"We are adding these capabilities based on customer demand" stated Ingemar Lanevi, TransCirrus' CEO.  "We are now able to formalize the delivery of the services that are being requested by many of our customers during their deployments"
 More information about TransCirrus' services offerings can be found at www.transcirrus.com/services
About TransCirrus
TransCirrus, the Infrastructure User Empowerment Company, emerged from its founders' experience building and managing data centers for private sector technology firms. This perspective inspired the team to create a user-empowered approach to cloud deployment, management, and operation.  The TransCirrus Flex Infrastructure Operating Environment is available either as Software or a HyperConverged suite of appliances – depending on customer preference.  More information about TransCirrus can be found on its website:  www.transcirrus.com
For more information please contact:
Kevin Combopiano
COO
Kevin.Combopiano@TransCirrus.com
800.649.0704
---
Categories: Computer Software, Information Systems, Web 2.0, Internet
Tags: Ceilometer, Cinder Drivers, Consulting Services, High Availability, Jenkins, Neutron Extensions, OpenStack API Extensions, Professional Services, Protocol Development, Restful API Development, Test/Dev and DevOps, User Interface Development
---