The 100 Black Men of Atlanta Help Black-On-Black Achievement
For nearly three decades, the 100 Black Men of Atlanta, Inc. has helped African-American youth overcome challenges and achieve academically. Through mentoring activities, a robotics competition and a college tuition assistance program, the 100 Black Men of Atlanta continue make a difference.
Press Release
-
updated: Jan 30, 2015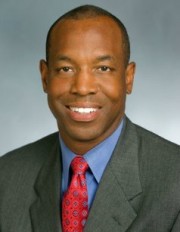 Atlanta, Georgia, January 30, 2015 (Newswire.com) - With history makers like Baseball Legend Henry "Hank" Aaron and Ambassador Andrew Young among its membership, the 100 Black Men of Atlanta, Inc. is bridging the gap between yesterday's trailblazers and tomorrow's leaders. For nearly three decades, the 100 has significantly impacted the landscape of African American youth in Atlanta.
Since its inception in 1986, Founder Nathaniel Goldston along with countless members, including Atlanta Mayor Kasim Reed, have invested time, money and resources into hundreds of students who come from some of the most challenging circumstances. And while African American students are often defined by low test scores and high dropout rates, the African American students mentored by the 100 Black Men of Atlanta are graduating  from high school and college at the highest rates.
"There are a number of programs that target at-risk youth. However, as men, as Black men, we are committed to helping our young people overcome a host of challenges that many African Americans face," said 100 Black Men of Atlanta Chair Henry Kelly.
Through Project Success, the 100's signature initiative, participating students receive post-secondary preparation and tuition assistance. Project Success is a program that has been nationally recognized as a premier youth development initiative. The program was launched in 1987 and is dedicated to mentoring inner city youth living in at-risk environments, encouraging their academic success, and helping them develop into educated, contributing members of their community.
Last year, the 100 celebrated Project Success graduating classes from both high school and college. Remarkably, participating high school students have a  100% graduation rate. This is a significant accomplishment because schools across the country struggle with graduating all students, especially minority students. In addition, Project Success college participants graduate at a rate of 78% in four years, compared to a 58% national 6-year graduation rate across all ethnicities.
The 100 is able to provide financial support to students through member support, grants and strategic fundraising opportunities, including the Atlanta Football Classic and the annual golf tournament.
"We feel that we have an obligation to interrupt the cycle of dysfunction that impacts many of our youth. They are our reason and we work to provide a solution," said 100 Black Men of Atlanta C.E.O. John Grant.
The Atlanta Chapter of the 100 Black Men of America has produced three of the five national chairmen for the 100 Black Men of America, including Nathaniel Goldston, Thomas W. Dortch, Jr., and current president, Curley M. Dossman.
Share:
---
Categories: Non Profit, Training and Coaching, Education
Tags: 100 Black Men of Atlanta, African American Success, Andrew Young, Graduation Rates, Hank Aaron, Mayor Kasim Reed
---