iGaming Leader PAS.net Reaches Milestone 10,000 Publishers
FourCubed's iGaming Affiliate Network, PAS.net, reaches a significant milestone in the industry on the heels of announcing their partnership expansion into casino. PAS continues to discuss their value proposition to affiliate marketers in the iGaming industry
Press Release
-
updated: Jul 21, 2015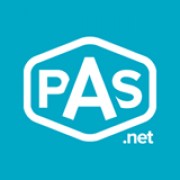 Minneapolis, Minnesota, July 21, 2015 (Newswire.com) - ​​​​​​​​​​​​​PAS.net, an industry leading gaming affiliate network since 2008, today announced that a record 10,000 publishers are now among its affiliates. These elite partnerships allow PAS to push the boundaries of design and innovation, while expanding its business offerings to transform the iGaming industry. The company provides a robust assortment of iGaming options and revenue streams such as Cost per Action (CPA), Rakeback and Revenue Share, along with poker, casino, social gaming and daily fantasy sports offerings to its publishers.
PAS traces its lineage back to the early days of 2004, when its parent company FourCubed began operating in the iGaming space. After identifying that the industry lacked solutions for iGaming marketers to easily access and distribute offers to their target markets, PAS was launched in 2008 to provide affiliates a turnkey, streamlined solution to facilitate bringing competitive incentivized deals direct from affiliate to customer. The company attributes its success across ten years in the iGaming industry to its adaptability in the ever-changing market and its ability to continue crafting solutions to meet both advertiser and affiliate needs. The company acts as a liaison between the operators and the marketers, providing strategic expertise to each in how to better position their products, reach their audience, and efficiently distribute their offers.
"The iGaming industry is always evolving," said PAS Sales Manager, Tori Simonson. "PAS remains at the forefront by identifying trends and maximizing opportunities. We offer competitive rates, robust campaign tracking, exceptional data administration, dedicated support and centralized payment processing. These services not only allow our affiliates to achieve maximum profitability, they free them from the burden of administrative maintenance so that they can focus on growing their business and enhancing their brand."
PAS has continued to expand its suite of iGaming offerings to reach an additional 30 casino brands globally by the end of the third quarter along side their already robust iGaming offer portfolio. The company will continue to enhance its offering across the iGaming casino space and incorporate more robust reporting and tracking solutions on its affiliate platform.
The company continues to distinguish itself from its peers thanks to its "service first" culture. PAS maintains a loyal and discerning customer base. Businesses like Part Time Poker (www.partimepoker.com), a PAS affiliate for over four years, have benefited from streamlining their marketing efforts through PAS.net.
"The services offered by PAS - technical, payment aggregation, player promotions, front line customer support, are quite valuable particularly to smaller affiliates," said Part Time Poker Owner Rob Ireland. "We fully trust PAS. They simplify our day to day administrative tasks, allowing us to focus on running the business, expanding our online presence and growing profits."
"PAS.net is always looking to create new partnerships within the iGaming space," said PAS Sales Manager, Tori Simonson. "10,000 publishers have come to us to take advantage of the PAS.net value proposition. With our growth and expansion initiatives, we expect to hit another great milestone very soon."
Visit PAS.net to learn more about PAS and how you can become part of its elite iGaming affiliate network.
Contact Details
Tori Simonson​
​Digital Sales Manager
tsimonson@fourcubed.com
---
Categories: Marketing, Arts and Entertainment, Business
Tags: Affiliate Marketing, Casino, CPA, Gambling, iGaming, online gambling, poker, rakeback, Revenue share, Sportsbetting
---