FourCubed Announces Jim Olson as Company President
Jim Olson joins FourCubed, iGaming affiliate marketing company, as President. Jim brings a wealth of knowledge to FourCubed as they prepare for big growth initiatives in 2015 and beyond.
Press Release
-
updated: May 7, 2015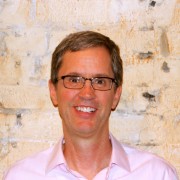 Minneapolis, MN, May 7, 2015 (Newswire.com) - ​​​​FourCubed, an iGaming affiliate marketing company, is proud to welcome Jim Olson as the newest addition to their team. Olson has taken on the duties as President overseeing strategy, product and software development, acquisitions, operations and overall growth of FourCubed's web assets. He joined the FourCubed team in March 2015.
Olson joins FourCubed with more than 30 years experience in marketing, technology, product development, and strategy. Most recently, he worked as CEO at Five Star Professional, a research and marketing firm serving a range of service professionals. Before that, he served as the Chief Operating Officer (COO) of Iconoculture, a leading provider in consumer trend research and advisory services, worldwide. Olson was with Iconoculture when the company raised its first round of venture funding, through its sale and integration with Corporate Executive Board (CEB). CEB acquired Iconoculture in mid-2010.
Prior to working with Iconoculture, Olson established his own consulting practice, Sabbath, Inc., where he worked with venture firms and Thomson Corp. on acquisitions and business development. He worked in leadership positions with West/Thompson for 17 years.
Olson also currently serves on a couple of boards besides FourCubed, both as the Director for Onsite Professional Management, a position he's held since February 2015, and the Director for Real Resources, a position he's held since June 2014. Previous board experience includes: Persata, Workface, and Ebenezer Church.  
FourCubed brought Olson on board for his capabilities to adapt to the ever-changing iGaming industry. He provides a tremendous amount of value to the company because of his experience in helping lead growth-oriented firms.
"FourCubed is extremely pleased to welcome Jim Olson to our team.  Not only does Jim embrace the entrepreneurial spirit of our organization, he is a proven executive leader effective at driving real growth through strategic implementation."  Jill Fox, Vice President of FourCubed, LLC
FourCubed has three primary properties, including PAS.net, the largest iGaming affiliate network, Your Poker Cash, the industry's largest free bankroll site for casual poker players and Poker Affiliate Listings, their affiliate recruitment platform for their partners. These properties allow affiliate partners to reach players and provide offers and special promotions to iGaming players in large scale. Beyond bringing in new talent to help facilitate company growth, FourCubed also plans to use the partnership with the Mille Lacs Venture Corporation to enhance their iGaming products and services to include improvements to their software platform and expanding their product offering beyond poker to include fantasy sports, casino, and sportsbook with the knowledge MLVC brings the FourCubed Advisory Board.
Olson says, "I am very excited to join the FourCubed team and help drive our growth.  We are well resourced, have a great strategy in place, and ready to place some new bets."
In his free time, Olson enjoys reading, running, and farming.  He and his wife Karen live in Roseville, Minnesota. Together they have four sons and five grandchildren.
About FourCubed:
Established in 2005, FourCubed has navigated the highs and lows of the iGaming industry over the years. The company has consistently been a trusted ally in creating marketing solutions to fit the evolving industry landscape and been a committed partner in delivering quality traffic to build our customer's businesses. Through their continued growth and recent minority investment partnership with MLVC, FourCubed is fueled for growth through their 2015 strategy and beyond.
---
Categories: Advertising, Arts and Entertainment, Business
Tags: Affiliate Marketing, Casino, Gambling, Gaming, iGaming, Investments, Poker, Sportsbetting
---