EZ Resort Vacations Adds Support For Creation Of Timeshare Rental Listings By Non-U.S. Owners
EZ Resort Vacations, Inc., provider of a simplified and automated online timeshare vacation rental process, has extended its offering and now supports timeshare vacation rental listings created by non-U.S. owners.
Press Release
-
updated: Feb 11, 2015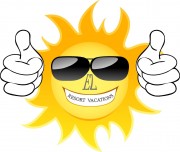 Dobbs Ferry, NY, December 15, 2014 (Newswire.com) - This expansion will help many international owners to use ezresortvacations.com and realize benefits of its offering just like U.S. owners have already been doing for a little over a year since the launch of ezresortvacations.com. Now owners can reside anywhere in the world and use the site as long as transactions are conducted in U.S. currency. The company's founder, Dr. Gabriel said, "Since the launch of ezresortvacations.com, we have been getting many requests from owners residing outside of United States, mainly from Canadians and a smaller group of europeans. So, this feature is for you, my fellow Canadian and european timeshare owners. Enjoy!" 
EZ Resort Vacations also offers an easy-to-use web site and an automated rental process that significantly simplifies timeshare unit rental experience for owners and renters. Timeshare unit owners can list their properties on an a la carte basis for as low as $19.99 with the right to a full refund of the listing fee if their timeshare listing did not generate any interest, communication, or leads from potential renters prior to the listing's expiration or cancellation. Alternatively, owners can sign up for an unlimited rental listings subscription for as low as $18.99 per year that will allow them to create any number of rental listings without incurring any additional fees. Additionally, owners and renters can use electronic rental agreements for free as well as enjoy free processing of rental transactions. The web site also provides electronic and instant price negotiations with minimal interaction with the other party.
About EZ Resort Vacations: 
EZ Resort Vacations, Inc. provides an online marketplace for timeshare owners to list their timeshare units for rent and vacationers to rent these units directly from owners. This product allows for an easy timeshare rental process. The company's offering also enables both parties to negotiate prices instantly on the web site, alleviates stress and aggravation involved when dealing with unknown parties, significantly minimizes the likelihood of becoming a victim of financial fraud, thus, ensuring a secure timeshare rental experience. Finally, substantial cost savings that timeshare owners and vacationers are able to realize by using the company's services, allow for discounted timeshare rental offerings. The company has been created by a timeshare owner and a renter for timeshare owners, buyers, and renters.The company launched its online services in June 2013. More information can be obtained on the corporate web site at www.ezresortvacations.com. The company can be contacted via email at pr(at)ezresortvacations(dot)com. 
Share:
---
Categories: Travel, Vacations and Travel, Resorts, Personal Travel
Tags: timeshare rental, timeshare rental listings, vacation rental listings
---