E3 Investment Group CEO Matt Gordon Publishes Newest Edition of The EB-5 Book
E3 Investment Group CEO Matt Gordon publishes latest edition of The EB-5 Book, the leading legal treatise on the EB-5 immigrant investor program.
Press Release
-
Apr 14, 2015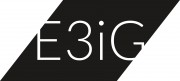 New York, NY, April 14, 2015 (Newswire.com) - E3 Investment Group (E3iG), headquartered in New York, announced today that Chief Executive Officer Matt Gordon has published the latest edition of the EB-5 Book with Co-Editors Angelo A. Paparelli and L. Batya Schwartz Ehrens. 
According to Mr. Gordon, "Part of the E3 mission is to help make the EB-5 program better.  I am honored to have the opportunity help provide critical and timely resources to the EB-5 community and to serve with my esteemed Co-Editors, Mr. Paparelli and Ms. Ehrens."
The EB-5 book is published by ILW.com, one of the leading immigration law publishers in the United States.  The EB-5 book is available for purchase from ILW at
http://www.ilw.com/books/theeb5book.shtm
Mr. Gordon is a frequent lecturer at continuing legal education conferences and other events focused on the legal and public policy aspects of the EB-5 program.  The EB-5 book will be officially presented to the public on Friday, April 17th at ILW.com's EB-5 Legal Conference held in New York City.  For additional information on the conference, please see this link: http://www.ilw.com/workshops/April2015eb5.shtm
About E3 Investment Group
E3 Investment group is the leader in structuring direct EB-5 investments that are designed to encourage international investment in the United States.  E3iG's businesses are structured using its proprietary Scalable-Direct® business model that allows investors to participate in opportunities that do not require the time and expense of regional center sponsorship, while affording them the benefits of being part of larger opportunities, including having the companies that receive their investment capital managed by a team of industry professionals.  
E3 Investment Group's mission is the harmonious synthesis of social and economic value creation.  Our  three mandates-"The three E's" are:  Employment – to create well paying, long term jobs; The Environment – to conduct our operations in a manner that minimizes our impact on the industries in which we focus; and Earnings – so we can ultimately do well for our investors and ourselves and do good for the communities in which we operate.
For a short video on how Scalable-Direct™ works, see www.e3ig.com/scalable-direct
Contact:
E3 Investment Group
Matt Gordon
Chief Executive Officer
E3 Investment Group
Email: matt.gordon@e3investmentgroup.com
Phone: 646-402-5000
Website: http://www.e3investmentgroup.com
Share:
---
Categories: Finance, Corporate Law, Business Finance, Commercial Law, Business
Tags: Direct EB-5, EB-5, Finance, Immigation, Law, Scalable-Direct, Trucking
---