Digital Is Dead. Entech Introduces Continuous Engagement Model for Post-Digital World
Omni-channel, contextual, and seamless technology solutions to meet the challenge of "NOW"
Press Release
-
Sep 2, 2015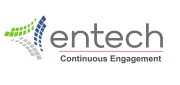 MALVERN, PA, September 2, 2015 (Newswire.com) - ​ Entech today announced the release of the Continuous Engagement Model, a unique framework for Omni channel deployment, seamless customer support, and predictive business intelligence.  In today's world, going digital isn't enough. Technology must engage customers and enable authentic customer relationships.  
"In the digital era, businesses tried to replicate face to face interactions using digital technology. Now, technology is already part of everyday life.  So, the best approach to grow business is to ensure customer engagement across a continuum of interactions regardless of platform, device or where the customer is in the buying cycle." said Jeffrey Milne, CEO of Entech.
Continuous Engagement Model Drives Sales
As a global systems integrator, Entech uses the Continuous Engagement Model to help businesses adapt their entire technology ecosystem to meet the I-want-it-NOW behavior of today's customers. Entech's Continuous Engagement Model solutions incorporate customer context, so businesses can target and personalize products and services in real time.  In addition, the Continuous Engagement Model drives enterprise connectivity across sales, CRM, and other business support systems, so customer service representatives have the information they need to instantly respond to customer interactions.
For more about Entech and the Continuous Engagement Model go to http://www.entech.com/press
1.3 Trillion in Value
A recent McKinsey report - The Social Economy: Unlocking value and productivity "Connected technologies stand to unlock from $900 billion to $1.3 trillion in business value. Two-thirds of this potential value lies in improving collaboration and communication within and across enterprises."  This potential is being ignored by businesses and by systems integrators that only focus on going digital.
According to David Isaacson, Vice President of Marketing at Entech "The baseline for any business is Omni-channel-anywhere, anytime, any device access to products and services, but that's not enough! Success depends on responding to inquiries immediately and engaging customers with each interaction to enhance customer relationships and improve sales."
About Entech
Entech is a global software, systems integration and resource management solution provider.  Entech helps its clients acquire customers, connect their enterprise, and extend their business opportunities with solutions based on the Continuous Engagement Model – a holistic framework for customer centered business technologies to build authentic customer relationships.
---
Categories: Business Technology, Consumerism, Business
Tags: agile, continuous engagement, customer engagement, omnichannel, predictive analytics, systems integration
---