Dental & Medical Call Tracking: Opportunity Track Offers Doctors Daily Call Tracking Results and Feedback
Practice Treatment Plan Inc. - a company that specializes in helping Dentists and Doctors grow their practices through effective Healthcare Marketing - recently announced an enhancement to their Call Tracking Solution.
Press Release
-
updated: Oct 29, 2014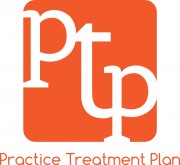 Duluth, GA, October 29, 2014 (Newswire.com) - Practice Treatment Plan Healthcare Marketing launched OpportunityTrack earlier this year, a fully integrated call tracking system that allows dentists and doctors to capture missed opportunities - potential patients who call the practice but do not schedule an appointment. They have upgraded this valuable solution to include daily call tracking reports. In addition to receiving a text message every time there is a missed phone call from a potential new patient, doctors will also receive a daily report that details each new patient call that came into the practice, along with recommendations on how to recapture those patients who chose not to appoint. 
"We had already been seeing great results for dental and medical practices, even with only delivering reports monthly," Practice Treatment Plan, Inc. CEO Mr. Benjamin Suggs told us. "We have had dental and medical practices that doubled and tripled their new patient numbers by using this system. Our clients have been able to adjust their staffing schedules to more effectively handle incoming calls by using the data in the reports, and the feedback given to the front desk teams has increased their new patient conversion ratio by an average of 114%."
"But we felt we could do even more. By giving the doctors real time results of both missed calls and calls that potentially could have been appointed, they are able to decide which of those patients they want to follow up with the next day. They are getting these patients to schedule sometimes by just following up, something other doctors are not doing."
Mr. Suggs went on to provide a real world example. "Just the other day one of our dental clients had a call from a potential patient who needed four dental crowns done, but due to their schedule as a consultant, they could only come in on a Saturday. This office only did Saturday appointments once a month, and the next availability was a full month. The potential patient politely declined and hung up. When we alerted the doctor the next day, she personally called the patient and said she would be more than happy to come in on a Saturday in the next few weeks to treat him. To the owner of the practice (the doctor), that made perfect sense. Had we not been tracking the calls daily, the doctor would have never known about this opportunity (to produce around $4000) in time to do something about it. The service provides accountability for the front desk, the doctor and even for the marketing company or manager that is driving calls to the practice." 
The additional features of this call tracking service for dentists and doctors includes: 10 unique call tracking numbers to track the marketing effectiveness of different advertisements, every call is reviewed by a LIVE PERSON daily to give the dental practice insight on why callers are not appointing, real time texts sent to the doctor when calls are missed so that the potential new patient can be called back, in-depth monthly reports sent to the doctor that include call conversion rates by team member, a fully HIPAA compliant system, and there are not contracts required for a dentist to sign up for the service.
OpportunityTrack is available to dentists and doctors working anywhere in the United States. The service is only $1123 per month and includes monthly review sessions with the client, where progress against goals can be tracked.
Any dentists who are interested in taking advantage of this groundbreaking service can contact Practice Treatment Plan directly by visiting www.OpportunityTrack.com or calling (888) 412-0024.
---
Categories: Marketing
Tags: Dental Call Tracking, Dental Marketing, Medical Call Tracking, Medical Marketing, New Dental Patients, New Patient Call Tracking
---