Attorney Michael Babboni Comments on Spectator Safety After Daytona 500 Crash
Fan injuries from Daytona crash draw renewed attention to spectator safety at auto races by St. Petersburg Attorney.
Press Release
-
Jul 9, 2015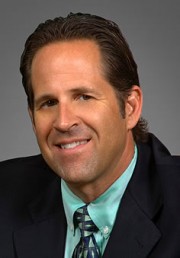 St. Petersburg, FL, July 9, 2015 (Newswire.com) - The recent crash at Daytona's Coke Zero 400 sent Debris was flying into the grandstands after the accident. Dozens of people received a medical evaluation after the incident and one person was taken to the hospital.
The crash occurred around 2:40 a.m. - very late due to the race not starting until 11:30 p.m. from rain delays. During the race on the final lap, driver Austin Dillon became caught up in a violent, high-speed crash, and his car flew off the track and smashed into the catch fence. While the fence did stop the car, hundreds of pieces of debris to flew into the stands and rained down on spectators.
Joi Chitwood III is the president of the Speedway  stated that there were 13 people who received a medical evaluation. Eight people declined to receive any medical treatment, and four people received treatment from the medical staff at the site. The person who was taken to the hospital is reportedly in stable condition.
This incident is very similar to one that occurred at the Xfinity Series in 2013. Kyle Larson crashed into a fence, and 28 fans were injured by the debris. Larson's car was completely destroyed.
Prominent personal injury and civil trail Attorney Michael Babboni had this to share about spectator safety during auto racing events, "While it's true that the catch fence saved many lives during the violent crash at Daytona, race event organizers should take a closer look at the current system. With hundreds of fans seated so close to the track their safety is entirely in the hands of the catch fence. Should a fence ever fail the results would be catastrophic. Race organizers may want to take another look at seating spectators in areas at high risk of debris."
About Michael J. Babboni
Michael J. Babboni is an attorney who is practicing in southwest Florida. His motto is, "Personal Injury and wrongful death do not happen to plaintiffs. They happen to people. He is able to handle many types of cases. Some of the cases that Michael J. Babboni can handle include brain injury, personal injury, slip and fall, drunk driving accidents, workplace accidents and wrongful death.
Michael J. Babboni He was awarded a Juris Doctor degree in 1987 from Stetson College Of Law. He also attended the University of Wisconsin and graduated with a Bachelor's Degree in Political Science.
A member of many professional organizations, including,  The American Association for Justice, Florida Justice Association and Multi-Million Dollar Advocates Forum. Only a small percentage of lawyers are able to be a part of the Multi-Million Dollar Advocates Forum. This is an organization that was first established in the 1993. It is reserved for attorneys who have managed to obtain million dollar verdicts for their clients.
Michael J. Babboni has been interviewed several times throughout his career. He has also appeared on many local newscasts and discussed important legal matters.
For More Inforation visit http://www.GetMejustice.com/st-petersburg
Shapiro Goldman Babboni & Walsh
6446 Central Ave., St. Petersburg FL, 33707
Share:
---
Categories: Car Racing, Commercial Law, Business
Tags: auto racing, daytona crash, michael babboni, nascar crash, personal injury
---