Zion Healing Inc. Announces $25 Million Private Placement to Fund Innovative Veterans Initiative
Press Release
•
Aug 14, 2023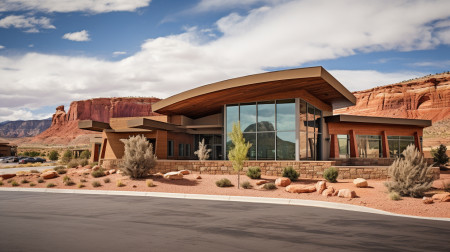 SAINT GEORGE, Utah, August 14, 2023 (Newswire.com) - Zion Healing Inc. and its subsidiary, Zion Healing Development Company, today announced a private placement offering of $25 million, to be registered with the SEC under the Reg D 506c registration. The Company will issue 5 million shares at $5 per share. The shares to be offered represent 5,000,000 shares of Common Stock, with a $0.001 par value. Of Zion Healing Inc.'s authorized capital stock of 100,000,000 shares of Common Stock, currently 7,752,000 shares are issued and outstanding. Upon completion of the offering, 12,252,000 shares of Common Stock will be issued and outstanding.
Zion Healing Inc., the only fully licensed franchise company specializing in mental health and substance use disorders, unveils an unparalleled investment avenue. This institution promises to make a significant impact in the mental health industry. With its forward-thinking mission and pioneering methods, Zion Healing Inc. delivers exclusive services encompassing Neurofeedback (EEG), Brain Mapping with Brain Master ™, Outpatient Treatment, and uniquely utilizes Neurostar TMS™ in its Transcranial Magnetic Stimulation (TMS) technology. Zion Healing boasts the largest proprietary catalog of educational videos, materials called 15 Promises to Freedom.
About the Veterans Initiative:
The capital raised is designated for the Zion Healing Veterans Initiative. The initiative aspires to further Zion Healing's footprint of inpatient and outpatient treatment centers near U.S. military bases, VA hospitals, and rural underserviced regions. This strategic positioning is to provide critical treatment for substance use disorders and mental health services exclusively for Veterans.
About Zion Healing:
Zion Healing Inc., a Veteran-owned enterprise, and the parent of the Issuer, has been at the forefront of franchising treatment centers for mental and behavioral health disorders for both youth and adults across the United States. With an 11-year legacy in addressing mental health and substance abuse, Zion Healing is poised, especially to serve our valiant veterans. Proudly, Zion Healing Inc. reports that over 20 area developments are operational, with more than 60 franchise clinics both open and in various developmental stages scattered across the United States.
Mission Statement:
Every day, we honor the unwavering spirit of our military veterans, recognizing the unparalleled sacrifices they've made. While they have valiantly shielded our nation's values and freedoms, many confront personal battles long after their service has ended. Recent joint studies indicate the number of veteran suicides may be as high as forty-four (44) per day. That number is a shocking reality considering 1.7 million of our veterans live with substance abuse, and mental health issues.
Private equity, venture capital groups and investors, passionate about pioneering mental health solutions and creating lasting change are warmly invited to embark on this momentous journey with Zion Healing Inc.
Disclaimer: Investments in securities carry risks, including the loss of principal. Prospective investors should consult their financial advisors before making any investment decision.
Source: Zion Healing Inc.
Related Media