ZeroSecond Technology Partners With Lenovo Connect to Bring Think UEM to Market
Press Release
-
updated: Oct 25, 2018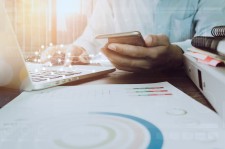 TORONTO, October 23, 2018 (Newswire.com) - Today, Lenovo Connect partners with ZeroSecond Technology, an experienced mobility solutions provider to bring ThinkUEM (Unified Endpoint Management) to market. ZeroSecond Technology has over 20 years of experience within the Unified Endpoint Management sector and has set a new standard for customer service. The tech company thoroughly understands the marketplace and possesses the strategy and tools to penetrate the market effectively.
In April 2018, ThinkUEM was launched in the Asian market with great success. For the last several months, the ZeroSecond team has provided recommendations to prepare ThinkUEM for the same success in the North American marketplace.
ThinkUEM will address all needs for Mobile Device Management. ThinkUEM is a platform that manages all endpoints including industrial mobile, smart endpoints and IoT devices. It removes the complexity from managing a multi iOS, multi-vendor, and multi-purpose mobile ecosystem. Features include silent installation, remote support, reliable activation, big data support, and location-based services. ThinkUEM is user friendly, giving administrators access to data and security quickly and efficiently. ThinkUEM supports a multi-tenant platform through a customizable home page. A single pane of glass for everything, it provides a 360 degree view of the user's entire mobile ecosystem. ThinkUEM is set to become the simple and cost-effective solution for Mobile Device Management in North America.
About Lenovo Connect: Lenovo Connect, founded in 2015, is a subsidiary of Lenovo Capital and Incubator Group. It aims to become a world-leading Smart IoT service provider, bridging resources of global network operators, hardware manufacturers, platform developers, system integrators and service providers. Lenovo Connect is committed to building the ICBAG empowerment system, an integration of IoT, Cloud, Big, Data, AI, and Global Service, to help enterprise customers achieve light asset and efficient operation. With rich resources of connectivity, cloud platform and value-added services, based on hybrid cloud platform service, Lenovo Connect can provide the end-to-end solution of "Cloud-Pipe-End, with software & hardware integration". At present, the company's business scope has covered smart vehicle, smart interactive devices, smart government affairs, smart finance, sharing economy, new retail, smart payment, industrial and agricultural IoT and so on, with continuous in-depth development in each industry. For more information, please contact Stephanie at stephanie.cwajna@zerosecond.io or Elena Liu at liuxl37@lenovo.com.
Source: ZeroSecond Technology
---
Categories: Business Technology, IT Security
Tags: Endpoint management, Management, MDM, Mobile, Mobility, Security, Solutions, UEM, Unified
---