ZeroBounce Signs With Cloudflare to Offer More Security to Their Customers
Press Release
-
updated: Dec 13, 2017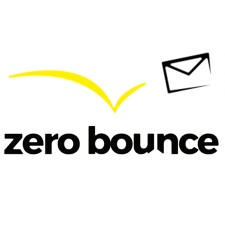 SANTA BARBARA, Calif., December 13, 2017 (Newswire.com) - Leading email validation system ZeroBounce recently signed up with Cloudflare, the Internet performance and security company helping to build a better Internet, to offer upgraded security services to ZeroBounce customers. In working with Cloudflare, ZeroBounce is focused on protecting customers' personal data and ensuring a safer environment during their online acquisition process.
At ZeroBounce, data protection has always been supreme. All files uploaded and downloaded on zerobounce.net are encrypted and protected by a password. The company never stores customers' data beyond 30 days, and once they are erased, all aspects of that information are erased. ZeroBounce also uses cybersecurity companies in order to ensure the safety of its clients' private information in an effort to provide not only the best email validation system but also the most secure. Cloudflare, which has an outstanding Content Delivery Network used by millions of online platforms, is now providing its enterprise services to ZeroBounce. Thus, sensitive information like names, email addresses or other private data will be preserved even more securely until the completion of every purchase on ZeroBounce.net.
In September 2017, the U.S. Federal Trade Commission pointed out the importance of website and data protection. The agency referenced the recent massive Equifax data breach that affected more than 145 million Americans and called for consistent and urgent measures. Data protection is crucial in avoiding identity theft and keeping customers' privacy intact, and the end goal of any IT security system is to make sure the data is not being improperly disclosed.
Henry Timmes, CTO of ZeroBounce, said: "We are here not only to offer the best email validation system but also to look after our customers and make sure their data is kept safe. Cloudflare improves the performance of over seven million websites across the globe and is an elite service when it comes to data and website protection. They provide advanced firewall, CDN and many other valuable assets. We are confident that our customers will benefit from this in the long run."
 
About ZeroBounce
Created by a team of top-notch professionals, ZeroBounce is a major email verification service dedicated to e-mail bounce detection, email abuse and spam trap detection, e-mail data append and advanced security. Marketers who are using email lists validated by ZeroBounce report a 98 percent accuracy rate and preserve their online reputation. International journalists and bloggers specialized in software development have named ZeroBounce "the best email validation system available."
About Cloudflare
Cloudflare Inc. is on a mission to help build a better Internet. Today the company runs one of the world's largest networks that powers more than 10 trillion requests per month, which is nearly 10 percent of all Internet requests for more than 2.5 billion people worldwide.
Source: ZeroBounce
Share:
---
Categories: Marketing, E-mail and Groupware, Business
Tags: email bounce detection, email campaigns, email hygiene, email list, Email Verification, Validate Email, ZeroBounce
---