ZeroBounce Releases Critical Email Validation Tool for Newsletters
Press Release
-
updated: Nov 7, 2017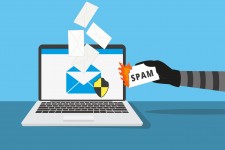 SANTA BARBARA, Calif., November 7, 2017 (Newswire.com) - ZeroBounce, a rapidly growing email verification service, increases deliverability rates for Fortune 500 brands that utilize newsletter campaigns.
Research shows 95 percent of people who sign up for a newsletter from a well-known brand consider the emails they receive useful and relevant, and, therefore, are more likely to read and make purchase decisions based on the messages they receive. ZeroBounce's proprietary validation software helps major household brands increase engagement of their current and potential customers. In the past month, ZeroBounce enhanced its product specifically to help brands be more effective with their newsletter campaigns.
Email newsletters have a $44 return per $1 marketing spend, the highest of any media channel, and ZeroBounce ensures all marketing dollars are leveraged to the fullest potential by making sure the customer is actually reached.
ZeroBounce provides the following services to ensure a deliverability rate of 98 percent or higher:
Email bounce detection
Email abuse and spam trap detection
Email data append
Over the past month, ZeroBounce improved its tools with email newsletters in mind by:
Upgrading the spam trap detection
Boosting processing speed by 300 percent
Creating an API to retrieve available credits
Segmented email campaigns that target a specific audience (such as newsletter subscribers categorized by the product[s] of interest) have 14.64 percent more opens and 59.99 percent more clicks than non-segmented campaigns. Imagine using a tool that not only segments a subscriber list but also cleans that same list by removing invalid, incomplete and inactive email addresses that could be hurting your campaign's performance metrics. ZeroBounce's validation tools do exactly this with its data append tool. It can even provide missing information, such as first and last name, location, gender, city and state in some cases. Think of all the opens and clicks your email newsletter campaigns will receive once you can strategically target subscribers with carefully crafted newsletters and eliminate dreaded bounce rates at the same time.
If you would like more information about ZeroBounce, click here or email us at office[at]zerobounce.net.
About ZeroBounce: ZeroBounce is an email verification service acknowledged by the commitment to email bounce detection, email abuse and spam trap detection, email data append and advanced security.
Media Contact: Henry Timmes, office@zerobounce.net, www.zerobounce.net
Source: ZeroBounce
Share:
---
Categories: Marketing
Tags: email bounce detection, email campaigns, email hygiene, email list, email validation, email verification, remove email bounce, validate email
---