ZenSports Partners With Nevada Sports Book and Launches Automated Payments
Press Release
•
updated: Mar 13, 2019
Mobile peer-to-peer sports betting app takes a step towards becoming licensed in the U.S. and scaling globally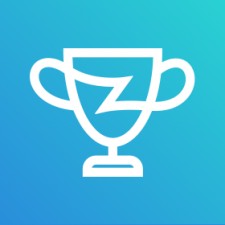 SAN FRANCISCO, March 13, 2019 (Newswire.com) - When one thinks of the sports betting industry, delivering a "delightful technology experience" is usually not the first thing that comes to mind. Most bookmakers that offer sports betting generally fall into one of two categories. They're either land-based operations that require an in-person visit in order to place a bet. Or they are of the online variety, offering a potentially shady operation on a remote island with a website that looks like it was designed in 1995.
A startup based in San Francisco called ZenSports is looking to change all of that.
ZenSports is a peer-to-peer mobile sports betting app where anyone can create and accept sports bets with anyone else in the world (currently geo-restricted to non-U.S. residents). The beauty of ZenSports is in its simplicity. Unlike traditional bookmakers that have cumbersome signup processes on outdated websites, ZenSports is actually a native mobile app that can be downloaded on the App Store or Play Store. Customers can sign up with just a few taps of a button using their Facebook account or email address. From there, bettors can create their own bets with their own odds and terms, or accept bets that others in the ZenSports marketplace have created.
The ability for customers to create their own sports bets with their own odds and terms speaks to the heart of what ZenSports is all about. Since ZenSports is not a bookmaker, and never takes or makes any of its own bets, it truly ends up being the purest form of a peer-to-peer marketplace. ZenSports even stays out of the results process -- bettors are responsible for submitting their own results, and there is an entire voting, penalty, reward, and dispute system in place to ensure that all bettors act in good faith (to date, there haven't been any disputes or issues with results that have come up). All of this gives bettors a cheaper, faster, and more trustworthy process for wagering on sports than traditional online sportsbooks offer.
Initially, ZenSports launched its mobile app to only a handful of international customers outside the United States back in September 2018. According to ZenSports Co-Founder & CEO, Mark Thomas, "The goal was to get deep product feedback, iterate quickly, and get to a point where it was clear that our product was 10 times better than anything else out there. We're now at that point with our continued improvements and with today's automated payments integration. By taking the time to get the user experience right, we're now perfectly positioned to go to market today and scale globally."
The aforementioned automated payments integration was the final piece to making ZenSports a truly automated mobile solution. As Thomas tells it, it was actually quite a bit of work getting a gaming-friendly payment provider to approve ZenSports to integrate its payment solutions into their app. "Most payment providers won't approve gaming/betting companies to do business with them because they don't understand the industry. They still look at sports betting as a transaction that goes down in some back alley. The reality is that most countries outside the United States have had legalized sports betting for decades. And of course, the U.S. Supreme Court recently overturned PASPA (the federal law that banned sports betting), so we expect to see most of the U.S. will have legalized sports betting in the next 1-2 years."
As part of today's payments integration launch, ZenSports is now allowing customers the ability to deposit funds using cryptocurrencies (Bitcoin, Ethereum, and Litecoin). Customers are shown a temporary exchange rate and wallet address to send their cryptocurrencies to within ZenSports, and once funds are received in that wallet on the blockchain, the customer's ZenSports account is automatically credited with the corresponding amount of USD.
Partnership signed with Nevada sports book to tap into U.S. market
Unlike the international market, where ZenSports' peer-to-peer platform is looked at as being skill-based and not requiring licensing in most jurisdictions, the United States heavily regulates all forms of sports betting. In order for ZenSports to tap into the U.S. market, they're required to get a license in each state that they wish to do business in.
That's where a recent partnership agreement with an existing, licensed Nevada sports book comes into play. ZenSports has inked a deal with Baldini's Casino and Sports Book in Sparks, Nevada to streamline the entire certification and licensing process in the United States.
Grant Lincoln, CEO of Baldini's, recently came across ZenSports' mobile app and was so impressed by the product and team, that he decided to invest in the startup and to help it get licensed, both in Nevada and the other 7 states that have already legalized sports betting.
"We knew we had to be a part of what they were doing because peer-to-peer is definitely the future of sports betting," said Lincoln. "ZenSports has taken the traditional model of sports betting and turned it into a seamless, peer-to-peer experience for consumers. Signing up and placing bets are so simple using their mobile app. In return, we feel that we can really help them navigate the challenging waters of getting licensed in the United States."
With the certification and licensing process in the United States generally considered as a maze of bureaucracy and red tape, having a partner like Baldini's will provide a big boost to ZenSports. Gaming and sports book regulators like to see experience and partnerships with existing licensees, and having the Baldini's partnership will help streamline the application process. In addition, all regulators require software products like ZenSports to go through a deep technical review via companies like GLI or BMM, and Baldini's will be able to help streamline that as well.
Getting the required technical certifications and multiple state licenses will put ZenSports at a tremendous advantage over other newcomers that may try and enter the sports betting market. "Gaming and sports betting is a heavily regulated industry in the United States," said Thomas. "Having a partner like Baldini's will allow us to move much more quickly through the certification and application process compared to if we tried to do it alone. In addition, sports betting is not a crowded market where any two people in a garage can just get up and running in a weekend. There will be huge challenges that any newcomers will face in getting to the point where we'll be at. We expect to have significant first-mover advantages because of our partnership with Baldini's."
ZenSports is available for download in both the App and Google Play Stores and is headquartered in San Francisco, CA.
Media Contact:
Mark Thomas
Email: mark@zensports.com
Source: ZenSports
Related Media
Additional Links