ZenduONE Offers a Range of Telematics Solutions That Will Help Generate Revenue and Improve Fleet Operations
Press Release
•
updated: Jan 13, 2020
ZENDUONE IS A COMPREHENSIVE MARKETPLACE THAT ALLOWS USERS TO RESELL PROVEN ZENDUIT FLEET SOLUTIONS TO THEIR CUSTOMERS TO IMPROVE DRIVER PRODUCTIVITY, SAFETY, COMPLIANCE, AS WELL AS REDUCE FUEL CONSUMPTION AND MILEAGE. THE ZENDUONE MARKETPLACE IS YOUR GO-TO SOURCE FOR ALL YOUR FLEET MANAGEMENT NEEDS.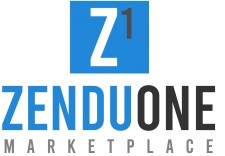 MISSISSAUGA, Ontario, January 13, 2020 (Newswire.com) - ZenduIT, a leader in commercial telematics, announces a new IoT marketplace focused on fleet management solutions. ZenduONE, a fully-featured marketplace platform, brings together over 15+ telematic applications at the click of a button. With ZenduONE, resellers will have the ability to provide end-users with access to proven fleet solutions while being able to use the portal to set unique pricing to earn markup.
Within the marketplace, users will have access to proven revenue-generating fleet solutions, and free high-value applications that many GEO-TAB users enjoy today. ZenduONE embodies a simple, hands-off approach. This is because customers receive training and support directly through the marketplace by ZenduIT's experienced support team. Resellers can see all installations and support tickets while having the ability to manage customers with complete transparency through the ZenduONE back-end dashboard.
"ZenduONE works with both resellers and fleet managers in mind. Not only does it take on the heavy lifting of development, support and training for fleet managers, but it allows resellers to have a hands-off approach where they just sit back, sell and collect profits,"

Omi Sahota, Director of Marketing.
ZenduONE will allow end-customers to install apps and trials while resellers control customer pricing for the following solutions:
Maintenance Management
Business Intelligence
Learning Management
In-Vehicle Camera Systems
Workflow Management
Custom Mapping & GIS Tools
Some applications inside ZenduONE are ZenduScore, ZenduLearn, ZenduCAM, Public Maps, Bus ETA, and ZenduMaintenance. Learn more about them at one.zenduit.com
To learn more about ZenduONE, please visit: one.zenduit.com or call 1.855.936.3848
If you're attending the Geotab Connect 2020 Conference at the San Diego Convention Center, keep an eye out for us (Booth D1) It's a great opportunity to not only learn more about ZenduONE, but to learn about trends and developments from telematic's industry leaders!
About ZenduIT
To develop intelligent fleet and field service solutions by leveraging our expertise in IoT software development, fleet management, and consulting to help our clients improve efficiency, thus increasing profitability through the use of telematics technology.
Source: Zenduit
Tags
Related Files
Additional Links