Zeeshan Hoodbhoy's 'The Healthy Alphabet' Book
Press Release
•
updated: Jun 13, 2019
Zeeshan Hoodbhoy recently released his latest online book, teaching children about nutrition and healthy foods.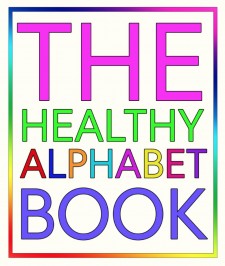 LAS VEGAS, June 13, 2019 (Newswire.com) - Zeeshan Hoodbhoy of Las Vegas, Nevada is proud to announce his latest online children's book The Healthy Alphabet Book. He wrote this educational book to help teach children not only about the alphabet itself but about the importance of nutrition and healthy foods as well.
Zeeshan credits his niece as his inspiration for writing children's books and teaching children about healthy eating, positive hygiene and overall wellness. He wants to make an impact on the adults of tomorrow, stating, "It's about educating the children, teaching them to be environmentally conscious. We want to teach our youth the things that we believe in and the things that we value. Things I want to instill in my niece."
As a nutritional consultant, Zeeshan Hoodbhoy understands how vital it is to teach children and parents about healthy eating and developing positive eating habits early on, which he hopes to do so through The Healthy Alphabet Book, in addition to the book's sequel, which is set to be released by the end of the year.
About Zeeshan Hoodbhoy: Zeeshan Hoodbhoy is currently pursuing his residency in Internal Medicine, studying under the Nevada Medical Board President Dr. RD Prabhu, MD. Zeeshan earned his Medical Doctorate from the Spartan School of Medicine in 2011, completing his third and fourth years of medical school at Valley Hospital and University Medical Center in Las Vegas.
Zeeshan Hoodbhoy has a wide range of professional interests but intends to focus on critical care, sleep studies and pulmonology specifically. He gives presentations on the dangers of insomnia, and obstructive sleeping and smoking, among other timely topics, and has always had a strong desire to help other people.
In addition to consulting, Zeeshan Hoodbhoy also promotes various blood drives and 5Ks to encourage healthy lifestyles in both children and adults. Establishing health-conscious habits from a young age helps to ensure a long life, void of hospital visits and ailments attributed to obesity and lack of critical vitamins, among other contributors.
Source: Zeeshan Hoodbhoy
Related Media