ZED Connect and Cummins Introduce Innovative Solutions for Truck Markets
Press Release
•
updated: Jun 23, 2017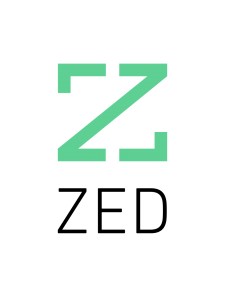 Indianapolis, Indiana, June 23, 2017 (Newswire.com) - Today, Cummins Inc. (NYSE: CMI) announced the launch of ZED Connect, a new company taking an innovative approach to helping commercial trucking fleets, drivers and industry partners overcome challenges and improve their bottom line while working across all makes and models.
ZED Connect's initial offering is ZED ELD, a simple and low-cost electronic logging device (ELD) to help carriers and drivers electronically log their hours, which is required this year. The smartphone-based solution is a great fit for small and mid-sized fleets seeking to meet the new federal requirements while minimizing the associated financial impact. Drivers and owner-operators benefit from the simplicity of this plug-and-play solution which includes ELD, visual inspection reporting, commercial routing and more.
"Cummins' deep relationships within the on-highway market and its leadership in integrated solutions make this an exciting partnership for ZED Connect."

Skip Kinford, President and CEO
ZED Connect's leadership team is led by President and CEO Skip Kinford. During his career, Kinford has had extensive experience in technology solutions, business development, and global sales while serving in leadership roles with MiX Telematics Limited, inthInc Technology Solutions, Inc. and Mobileye.
"ZED Connect understands that now, more than ever, drivers and fleet owners are using data and analytics to improve their businesses and increase their bottom line," said Tom Linebarger, Chairman and CEO, Cummins Inc. "ZED Connect is developing products and services that will provide outstanding benefits for companies across the industry. Their first product offering, ZED ELD, is an intuitive smartphone-based ELD solution that fills the void for small- and medium-duty fleets who need a way to easily and inexpensively log hours electronically. ZED Connect is off to a great start and I believe they are poised to have a very positive impact on our industry."
"Cummins' deep relationships within the on-highway market and its leadership in integrated solutions make this an exciting partnership for ZED Connect," said Skip Kinford, newly-appointed President and CEO, ZED Connect. "We view this opportunity as a way to collaborate with an industry leader to solve mutual customers' problems. Our model of linking the collective knowledge and information across an open ecosystem will provide substantial value to fleets, Original Equipment Manufacturers, Manufacturers and Technology Service Providers."
ZED ELD includes a nominal one-time fee for bluetooth-enabled hardware connecting to the vehicle. The solution was designed with clean-sheet inspired technology utilizing input from drivers, fleet managers and owners.
About ZED Connect Inc.
ZED Connect is a company taking an innovative approach to alleviating the pain points of fleets and end-user customers across the North America commercial vehicle market. Initially launching services targeted at simplifying electronic driver log compliance, ZED Connect will soon launch additional solutions for partners and customers in the commercial vehicle ecosystem. Learn more at https://zed-eld.com.
About Cummins Inc.
Cummins Inc., a global power leader, is a corporation of complementary business segments that design, manufacture, distribute and service diesel and natural gas engines and related technologies, including fuel systems, controls, air handling, filtration, emission solutions and electrical power generation systems. Headquartered in Columbus, Indiana, (USA) Cummins currently employs approximately 55,400 people worldwide and serves customers in approximately 190 countries and territories through a network of approximately 600 company-owned and independent distributor locations and approximately 7,400 dealer locations. Cummins earned $1.39 billion on sales of $17.5 billion in 2016. Press releases can be found on the Web at www.cummins.com. Follow Cummins on Twitter at www.twitter.com/cummins and on YouTube at www.youtube.com/cumminsinc.
ZED Connect Media Contact:
​Chris Harlow
​chris.harlow@zed-eld.com
1-888-315-9788
Source: ZED Connect Inc.