Zasio Enterprises, Inc. Announces Versatile 2023
Press Release
•
May 18, 2023
The soon-to-be-released software includes all of Zasio's industry-changing information governance solutions under a singular umbrella suite.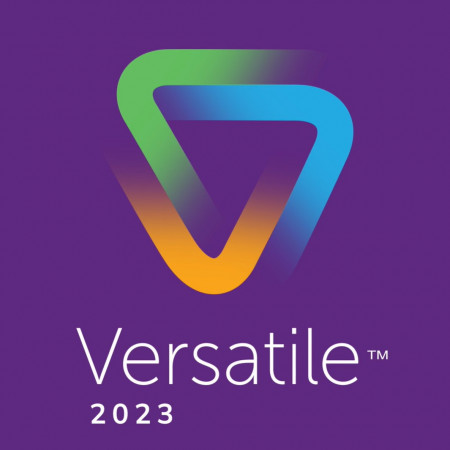 BOISE, Idaho, May 18, 2023 (Newswire.com) - Zasio Enterprises, Inc., a global leader in business-to-business information governance and records management solutions, is pleased to announce the newest flagship product in its Versatile lineup, Versatile 2023.
The soon-to-be-released software includes all of Zasio's industry-changing information governance solutions under a singular umbrella suite.
With Versatile 2023, customers can choose the features they want whether they're managing electronic records, tracking box locations across multiple countries, or building a global retention schedule. Customers can start with retention scheduling and add electronic records as needs and requirements evolve — all without implementing a new solution.
Additionally, users can manage files on network file shares, SharePoint, Dropbox, Google Drive, Microsoft One Drive, and more. And, Versatile 2023's architecture is designed to extend to other repositories, including databases, as additional integrations come online. Legal departments will love its unique ability to instantly show the legal drivers for any physical or electronic record.
"We built it from the ground up, taking the best of all our designs and integrated them into one seamless solution," said Kevin Zasio, founder and CEO.
In addition to the new features, the software boasts a fresh and intuitive interface.
"It's powerful, sleek, modern and provides you the solutions necessary to build a robust information governance program," Zasio said.
Whether you are looking for a desktop, web, on-premise, or SaaS solution, Versatile 2023 has you covered. For current Versatile on-prem customers eying a migration to SaaS, upgrading is easy because the Versatile 2023 suite of solutions are built on the same platform. This also means new customers can start with on-prem and switch to SaaS at any time.
After creating the first full life-cycle records management system in 1988, Zasio has kept pace with evolving technologies and expanded the Versatile suite of products, including Enterprise, Retention, Professional, and ERMS along with countless enhancements and add-ons.
"We love our Versatile products and know customers do too," Zasio said. "But it's important to continue innovating and driving forward."
Warren Bean, senior sales engineer and product development manager, said the software has been a team effort.
"We have been working hard behind the scenes for this debut and it's great to finally be able to show our current and future customers Versatile 2023," Bean said.
A sneak peek of the product has been released, and that will be followed soon by a full, in-depth demonstration webinar.
Have questions? Email us at connect@zasio.com or call 800-513-1000 option 1.
# # #
Founded in 1987, Zasio has more than 35 years of experience at the forefront of records management and information governance. Zasio prides itself in its ability to foster a culture of innovation mixed with long-term thinking, which translates into offering leading-edge records and information management solutions along with unparalleled support to its customers.
Source: Zasio Enterprises, Inc.