ZAPT On Demand Moving and Delivery Opens Baton Rouge Location, Just in Time for Moving Season
Innovative New Service Provider Bases Operations in Louisiana Technology Park in partnership with local tech start-up StorageAuctions.com
Press Release
-
updated: Jun 19, 2018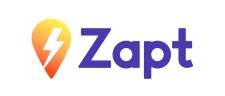 BATON ROUGE, La., June 19, 2018 (Newswire.com) - Moving and Delivery will never be the same in Baton Rouge. That's because ZAPT, an "Uber-like" service for Moving and Delivery has planted its operations at Louisiana Technology Park and has begun offering its services in both Baton Rouge and New Orleans metro areas.
ZAPT provides flat rate pricing, "Uber-like" notifications and tracking, exact scheduling control, and live agent support 24/7. ZAPT service is backed by hyper-local operations directors and a "ZAPT Pro" contractor network that is background checked and insured.
"Unlike many Uber for X start-ups in the on-demand space, ZAPT has taken a unique hybrid approach by combining a completely tech-enabled digital customer experience, with hyper-local operations, and 24/7 live customer service," said ZAPT CEO Bill Catania. "We're proud to be part of the local community here in Baton Rouge, and to be located at the Louisiana Technology Park with so many other innovative tech start-ups and brilliant entrepreneurs," stated Catania.
Following through on its commitment to local service and operations, ZAPT has employed Patrick Lafollette, a logistics veteran with deep experience in Moving and Delivery, to serve as Louisiana Market Director. The company plans to add up to five full-time operational employees over the next 24 months who will manage its growing base of background-checked contractors, who are known as "Pros."
Consumers may engage ZAPT directly by web or mobile, at www.ZAPT.co, OR, may call ZAPT at 225-372-8108 and speak with a ZAPT Operations or Support Specialist 24 hours a day, 7 days a week. In addition to its "direct to consumer" offering, ZAPT Commercial provides logistics solutions to several business verticals, including same day delivery for retailers, and outsourced logistics for home staging companies.
ZAPT shares its office space at Louisiana Technology Park with Baton Rouge-based StorageAuctions.com, a pioneer that is changing the storage industry with its online platform for storage auctions. StorageAuctions.com is owned by local Baton Rouge businessman, Lonnie Bickford, who also owns Appletree Storage, and is on the Board of Advisors of ZAPT. "We're excited to partner with ZAPT at our locally operated Appletree Storage locations. We'll make it easy for our customers to get Storage and Moving services all in one place, moving items in, to and from storage, can all be accomplished through one phone call or web visit," stated Bickford.
ZAPT is headquartered in Orlando, Florida, and currently offers its services in Orlando, Charlotte, Raleigh, Central New Jersey, and Baton Rouge, with further expansion planned throughout 2018. Through its subsidiary, On Demand Logistics Services, the company operates Move 24/7 in Des Moines, Iowa, which has been live to consumers since 2016.
MEDIA CONTACT: Bill Catania, bill.catania@zapt.co, 336-926-0455
Source: ZAPT
Share:
---
Categories: Transportation and Logistics, Lifestyles, Retail Technology
Tags: delivery, delivery app, moving, moving app, moving service, on demand moving, same day delivery, same day moving, uber for moving
---
Related Files
Additional Links