Zan Compute Announces New Facility Management Leaders to Its Board
Zan Compute welcomes Mike Latham and David Farwell, both formerly of ABM Industries, to its board and is looking forward to utilizing their experience and expertise.
Press Release
-
May 9, 2016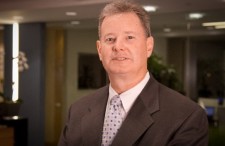 Santa Clara, CA, May 9, 2016 (Newswire.com) - Zan Compute, an innovative facility management platform company, is pleased to announce two facility management industry leaders to its board – Mike Latham & David Farwell. Zan Compute, with this new expertise, is looking forward to continue revolutionizing the facility management industry with its IOT and cloud based solutions.
Farwell has more than 30 years of experience in treasury, corporate strategy, capital markets and investor relations. For the past 13 years, he held various executive level positions at ABM. Latham spent nine years as the president of the engineering and facility services businesses for ABM. With revenues of approximately $600 million, Mike was responsible for driving double digit organic growth during his tenure.
"We are honored to have Mike and David as part of our board. Both will bring valuable expertise and experience to our company," says Junaith Shahabdeen, a machine learning and data sciences expert and CEO of Zan Compute.
Established in 2014, Zan Compute is a building IOT solutions company that provides a Smart Facility Management Platform and offers end-to-end solutions in custodial services, HVAC maintenance and water monitoring. Smart sensors enable regular objects like air duct covers, faucets/pipes, garbage bins, paper towel dispensers and more to monitor themselves and report in real time status. The solution's cloud platform analyzes, aggregates, fuses and synthesizes the data and an easy to use web service and mobile application provides easy access to this information for facility managers. The platform provides the necessary tools for trimming inefficiencies in the facility management space and improving the profitability for Zan's clients..
Zan Compute's platform has already yielded more than 30 percent in savings for custodial services and more than 15 percent in energy savings at multiple clients' sites. For more information about the company's expertise and extended bios of Farwell and Latham, visit Zan Compute.com.
About Zan Compute
Zan Compute utilizes advanced sensing and machine learning to optimize facility management process. The company's mission is to address inefficiencies to save valuable resources like energy, water and save the world. For more information, visit ZanCompute.com.
Contact Information
K. Sridharan (Sri), Chief Product Officer
Email: ksridharan@zancompute.com
Cell: 408-464-1335
Source: Zan Compute
Share:
---
Categories: Facilities Maintenance & Management, Internet Computing
Tags: Building IOT, Custodial Automation, Facility Management
---