Zab Translation Solutions Selected as Top Language Translation Provider for the Salt Lake City School District
Press Release
•
May 23, 2023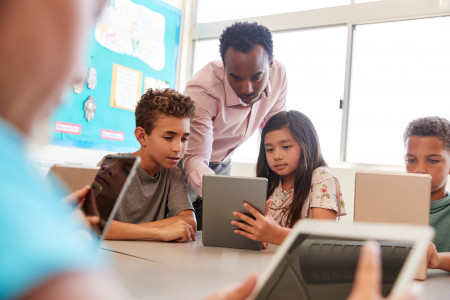 SALT LAKE CITY, May 23, 2023 (Newswire.com) - Zab Translation Solutions, a leading provider of language translation services, has been selected as the top language translation provider for the Salt Lake City School District. Zab will provide students, parents, and teachers with high-quality language translation services to facilitate communication and enhance learning.
Zab finished higher than 17 other bidders. The SLCSD Selection Committee scored Zab with a total of 858 points tallied from a variety of technical and pricing categories. "We are thrilled to work with the Salt Lake City School District and provide them with our top-quality language translation services," said Emmanuel Margetic, Director of Marketing and Sales for Zab Translation Solutions. "We understand the importance of communication in the education sector, and we are committed to providing accurate and efficient translation services to ensure that all students, parents, and teachers have access to the information they need to succeed."
The Salt Lake City School District serves a diverse community of students and families, with more than 38% of students speaking a language other than English at home. Zab will provide translation services in multiple languages, including Spanish, Arabic, Somali, and Vietnamese, to name a few.
Zab Translation Solutions is a leader in the language translation industry, providing high-quality, accurate translation services to clients across a wide range of industries. With a team of experienced translators and a commitment to customer satisfaction, Zab is well-positioned to help the Salt Lake City School District achieve its language translation goals.
For more information about Zab Translation Solutions and its services, please visit zabtranslation.com.
Source: Zab Translation Solutions