Yolanda C. Scott, MD, Physiatrist, Joins OrthoAtlanta Douglasville
Dr. Yolanda Scott Provides Physical Medicine and Rehabilitation and Non-Surgical Spine Care to Patients in the Greater Douglas County Area
Press Release
-
updated: Feb 1, 2018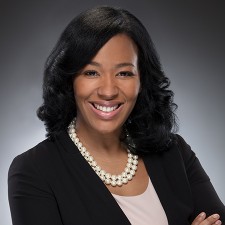 ATLANTA, February 1, 2018 (Newswire.com) - OrthoAtlanta is pleased to welcome physiatrist Yolanda C. Scott, M.D. to its orthopedic and sports medicine practice in Douglasville, Georgia, bringing expertise in physical medicine and rehabilitation (PM&R) and interventional spine to patients in communities including Douglasville, Villa Rica and Carrollton. Dr. Scott provides non-surgical orthopedic care, including non-surgical spine, musculoskeletal medicine,and functional medicine, to patients suffering muscular, nerve, joint and tendon injuries. Her areas of interest include neck, low back pain, joint injection, regenerative medicine and chronic pelvic pain.
Dr. Scott is skilled in conducting diagnostic testing for neuropathic conditions using electromyography. She specializes in precision-based treatments such as fluoroscopically guided interventional spinal procedures, including, but not limited to, epidural injections, medial branch blocks, facet joint injections and sacroiliac joint injections. She performs ultrasound-guided peripheral joint injections as well as myofascial trigger point injections for muscle tender points and acute muscle spasms. 
As expressed by Dr. Scott, "As a physiatrist, I specialize in treatment options that restore a patient's functional level without use of surgical intervention and without relying on medications to minimize pain. I believe in working together with my patients to create collaborative treatment plans designed to improve their physical limitation, improve conditioning and provide an opportunity to return to an optimal lifestyle."
"We are excited to welcome Dr. Yolanda Scott to OrthoAtlanta Douglasville," stated OrthoAtlanta Medical Director Dr. Michael Behr. "Dr. Scott provides non-surgical orthopedic care based on procedure-based treatment plans designed to restore function and lifestyle." 
Dr. Yolanda Scott graduated from Binghamton University, State University of New York, in Binghamton, New York, with a Bachelor of Arts degree in English and Philosophy. Dr. Scott received her Doctor of Medicine degree from Wayne State University School of Medicine in Detroit, Michigan. She completed her internal medicine preliminary year at Mount Sinai at Elmhurst Hospital and moved on to complete her three-year residency in PM&R at The Mount Sinai Hospital in New York City, New York. She received fellowship training in Physiatry and Interventional Spine from Non-Surgical Orthopedics, Marietta, Georgia. Dr. Scott is a member of several professional organizations including the American Society of Interventional Pain Physicians (ASIPP), Georgia Society of Interventional Pain Physicians (GSIPP), Greater Atlanta Pain Society, Medical Association of Atlanta and Medical Association of Georgia. Dr. Scott keeps current in her field by attending annual conferences and continuing education programs. Dr. Scott can accept work-related injury cases as well as personal injury cases.
Dr. Scott has served as a volunteer physician coordinator for Special Olympics and as a volunteer physician for community and youth events including the New York City Special Olympics Metro Tournament, ASA Football Conference and other events. Dr. Scott enjoys spending time with family and friends, exploring the city of Atlanta and traveling.
Appointments with Dr. Yolanda Scott may be requested at OrthoAtlanta Douglasville, 770-949-8558.  
About OrthoAtlanta
OrthoAtlanta is the second-largest physician-owned orthopedic and sports medicine practice in the greater Atlanta, Georgia, area. With 39 physicians serving in 13 offices, the practice provides the highest level of patient care for injury or deformity of muscles, joints, bones and spine. OrthoAtlanta offers convenient accessibility to a full range of musculoskeletal surgeons, specialists and patient services including on-site physical therapy, pain management care, seven MRI imaging centers and workers' compensation coordination. OrthoAtlanta Surgery Centers in Austell and Fayetteville provide cost-effective, same-day surgical procedures in an accredited outpatient center. Comprehensive operative and non-operative musculoskeletal care and expertise include sports medicine, arthroscopic surgery, hip replacement, knee replacement, neck and spine surgery, elbow and shoulder surgery, foot and ankle surgery, physical medicine and rehabilitation, arthritis treatment, general orthopedics, work-related injuries and acute orthopaedic urgent care. 
Learn more at www.OrthoAtlanta.com.
For additional information, please contact Pat Prosser, Public Relations Manager, at OrthoAtlanta, 678-996-7254, or via email pprosser@OrthoAtlanta.com.
Source: OrthoAtlanta
Share:
---
Categories: Healthcare and Medical News, Orthopedics, Sports Medicine
Tags: back pain, chronic pelvic pain, non-surgical spine care, orthopedics, physiatrist, physical medicine and rehabilitation, PM&R, regenerative medicine, spinal injections
---