Yalber's The Drum Advertising Awards and B2B Marketing Awards 2019 Nominations
Press Release
•
updated: Oct 18, 2019
Four exciting nominations in three award shows for Yalber campaigns competing against Hulu, Hiscox, Grant Thornton, ServiceNow and more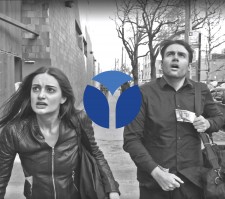 NEW YORK, October 18, 2019 (Newswire.com) - ​​​​​​After a successful year winning two campaign awards (IAC and B2 awards) for its Royalty Based investment campaign, Yalber, the Fintech SMB Financing brand, secured four new nominations for its overall success and the "Shorts" campaign. The company released the campaign earlier this year with a series of three short videos.
From the announcement:
"The campaign launched under the title 'Shorts' and will be released in a series of three short videos - each presenting a different situation a small business owner may face. The campaign was created and produced with help from the small businesses that took part in the production." Press Release
Award nominations:
The Drum Advertising Awards 2019 Category: B2B
Competing against Hiscox's campaign.
The Drum Digital Advertising Awards US 2019 Categories: Best Branding, Best Use of Creativity
Competing against Hulu's "The Act – Seeing is Deceiving" campaign.
The B2B Marketing Awards 2019 Category: Marketer of the Year. Yalber's Marketing Director Kobi Ben Meir is nominated.
"Yalber keeps proving that we do it differently. We are becoming a force in the industry of giants and we do it our way. Being nominated with a giant like Hulu in the same category is unbelievable. I am extremely proud of our marketing team and all other departments," said Amir Landsman, CEO of Yalber.
About The Drum Digital Advertising Awards US 2019
Up until 2019, these awards were known as The Drum Digital Advertising Awards US, however, as we all know, this industry is evolving at pace, which is why "Digital Advertising" was felt to be a more suitable title. And in the 25th anniversary year of the first digital ad, it made even more sense. Website
About The B2B Marketing Awards 2019
This year's B2B Marketing Awards celebrate the art and power of B2B marketing across the globe. With creative, data and technology breaking more boundaries than ever before in B2B, it's time to show the world you're a change-maker and celebrate the artists crafting the industry's best work. Website
About The Drum Advertising Awards 2019
The Drum Advertising Awards, a global scheme that aims to identify the best practices, companies and people in our industry, honour those who are producing the best in creative work and aim to share that information with readers of The Drum - one of the world's largest marketing platforms - to help them make better decisions. Chaired by Kirsten Stagg, head of marketing at Skoda, the judging panel consisted of advertising experts from Grey, Media Monks, Iris, Carwow, Facebook and Instagram, Vicec, Fever Tree, Quiet Storm and Proximity London. Website
​"Shorts" campaign was produced in association with Madler Media
Source: Yalber
Related Media
Tags
Additional Links