Yadle Launches File Intelligence & AI to Improve How We Work.
Press Release
•
updated: Oct 4, 2017
With more files in more places including in the Cloud, Yadle's File Intelligence and AI helps companies and people improve how they work.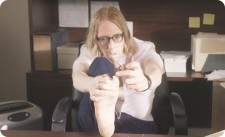 SAN FRANCISCO, October 4, 2017 (Newswire.com) - Today, Yadle launches File Intelligence (v.4) which uses AI and other intelligent technologies to improve how we work. Yadle is launching with a series of short funny videos to promote its service.
In today's collaborative and mobile environment, we create more files (doubling every two years), stored in more places — devices, Cloud, Apps. We all — both companies and people — face various file challenges including wasting time looking for files, not finding files, re-creating files that already exist, using the wrong version, not knowing what files are where or what's changing, moving files around to share them, and managing duplicates.
Yadle exists to improve how we work and simplify all this with File Intelligence. With Yadle, it doesn't matter how many files you have or where they are stored. Yadle simply makes it faster and easier to know what you have, find, access, and share files stored anywhere.
Today, Yadle is introducing many cool features including the ability to tag files based on artificial intelligence for image recognition. As an example, Yadle can look at the content of your images and automatically add tags based on image recognition.
CEO Co-founder Eric Aubertin adds: "For our clients including the giant movie companies with billions of images and drawings, tagging files by humans would simply not be realistic. We use artificial intelligence to tag large amounts of files quickly and efficiently."
Yadle is also introducing File Channels which gives users the ability to create, invite people, and follow File Channels of interest. File Channels are like virtual folders. They're a collection of files stored in one or many places (Dropbox, Google Drive, Slack, user devices, servers). With File Channels, it becomes easy to access and share files no matter where they are stored.
"We believe in everything being easy and we needed to come up with a way for users to easily share files stored in many places without having to move files around or manage complex file sharing rights. We invented File Channels to simplify all this," said CTO Co-Founder, David Lundberg.
Yadle allows users to search everywhere including various devices, servers, and now your Dropbox, Google Drive, and Slack accounts. Yadle is now offered as a Yadle Desktop App for quick access Yadle from your Desktop. It complements the Yadle Web App, accessible from anywhere.
For people who use Adobe and various VFX software, Yadle's Search is now integrated into Adobe Photoshop, Illustrator, InDesign, and Premiere, Foundry Nuke and Shotgun. You can search for and load files directly within the application you're using. You can now preview files stored anywhere with larger thumbnails. Once you find files, you can open them, get remote files, or send files from anywhere to anywhere. And it empowers you to do what you want with files stored anywhere.
For large organizations with sensitive data, a Self-Hosted version where all data resides locally is now available. Yadle is simple to put in place. Yadle does not require you to change where your files are stored or having to move files around. You simply install the Yadle App which takes minutes and it will index files wherever they are, without modifying your files.
About Yadle
With having many files stored in many folders and places, Yadle's File Intelligence make it fast and easy to know what you have, find, access, and share files stored anywhere. It uses AI to auto-tag your files. It allows you to search everywhere across devices, servers, Cloud services, and Apps. It lets you preview files stored anywhere as large thumbnails and allows you to easily access or share files stored anywhere via File Channels. Companies and people gain by knowing what they have and quickly getting things done. Yadle does not modify your files and there's no moving of files around. The Yadle App takes minutes to install. It's free to get started.
Contact Information:
For more information, contact marketing@yadle.com.
Source: Yadle
Related Media
Tags
Related Files
Additional Links