Xoowee Inc. Celebrates Breakthrough, Bringing on Deeply Experienced Strategic Adviser Eni Veamatahau
While Verizon Reorganizes 44,000 Buyouts, a New Advisory Partnership Emerges Benefiting Silicon Valley Start-Up Xoowee Inc.
Press Release
-
updated: Nov 26, 2018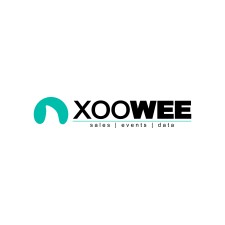 PHOENIX, November 26, 2018 (Newswire.com) - Through Verizon's stunning 44,000 severance packages and market restructures, Xoowee Inc. decided to take advantage of opportunity and fate. A key move is Xoowee Inc. bringing aboard new strategic adviser Florian Veamatahau, known as Eni, a well-respected former managing partner for Verizon who now sits atop this promising emerging Silicon Valley start-up. The excitement and enthusiasm surrounding the announcement are high on all ends.
"With the priceless knowledge and skills acquired during my 12 years at Verizon," commented Eni, "my goal with this new role is to increase all-around growth, expand partnerships and focus on sales pertaining to Events as a Service."
Xoowee Inc. is a Silicon Valley start-up focusing on sales and Events as a Service, specifically in the SMB space. There is a clear lackluster connection between technology, prospecting and sales teams, and the best way to organically bridge this gap are strategically planned events that capture sales, data and an ultimate greater return on investment.
Eni has been mentored by tech guru and entrepreneurial veteran Kuldip Pabla who currently sits as SVP of R&D for K4Connect, a healthcare company that specializes in enabling smarter living environments. 
Kuldip remarked, "Eni has the ability to scale this business and provide the necessary structure to build Xoowee into a multi-million dollar start-up."  Quite the endorsement from Kuldip, a business expert who currently holds over 50 patents in various realms of the tech industry.
Xoowee President Edwin Christopher is also passionate about Eni coming on board, mentioning, "We are very lucky to capitalize on this opportunity. I look forward to strengthening our Xoowee connections with his telecom relationships, tenured sales experience and previous tech colleagues."
To learn more about Xoowee, be sure to visit www.xoowee.com
Source: Xoowee Inc.
Share:
---
Categories: Telecommunications
Tags: 5G, B2B, Eni, Events, Hire, Partnership, Recruit, Severances, SMB, Telecommunications, Verizon, Xoowee
---
Related Files
Additional Links