WrkSpot Announces Dorothy Dowling as Board Advisor for Hotel Operations
Press Release
•
Jun 27, 2023
As a leading executive, Dowling brings years of experience in the hospitality industry and looks forward to helping WrkSpot with hotel labor management and hotel safety.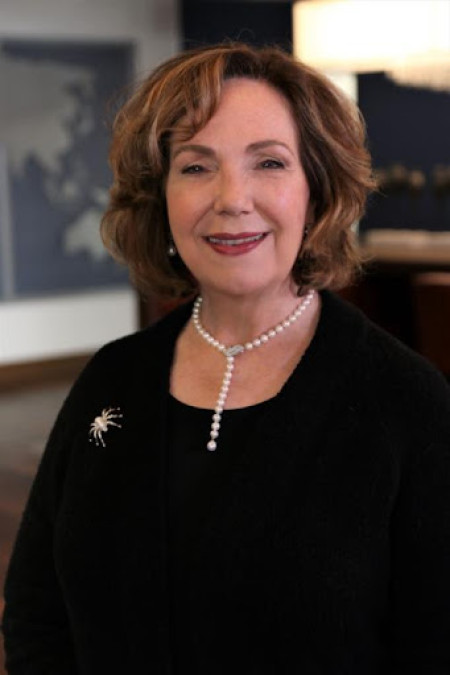 LA PALMA, Calif., June 27, 2023 (Newswire.com) - WrkSpot, the revolutionary software suite designed to optimize hotel portfolio management, is pleased to announce the hiring of Dorothy Dowling as its new board advisor in hotel operations. Renowned as one of the top 100 Global Hospitality executives, Dowling is a highly accomplished board member and advisor who has been recognized for her work in hotel productivity, winning prestigious awards for her outstanding commercial leadership. She has been instrumental in partnering with executives to achieve commercial and professional success and to support global hospitality industry clients with go-to-market strategies to help grow scale, revenue, and profitability with services ranging from repositioning to commercial business planning and activation.
WrkSpot's progressive culture and innovative software that addresses hotelier needs such as hotel safety have impressed Dowling. "WrkSpot software transforms back office and HR tasks, freeing up hotel operators to focus on guest experiences and profit," she said.
Dowling looks forward to helping WrkSpot as the company enters a new era of hospitality with the game-changing complete hotel operating system created by hoteliers for hoteliers that revolutionizes the guest experience, focusing on the owner, GM, and hotel staff experience. By addressing challenges in the back of the house, WrkSpot empowers hosts, fosters seamless operations, and unlocks the keys to success in a total hotel experience.
"Wrkspot's standout feature, a superior panic button solution, enhances staff safety and establishes a secure environment," said Dowling. "With Wrkspot, administrative burdens are lifted, leading to improved productivity, expense controls, and unparalleled returns."
Dowling is excited to join WrkSpot and help enhancement of guest satisfaction, deal with heightened competitiveness, and assist in increasing profitability in the hospitality industry.
With over 40 years of experience, Dowling has been a seasoned public company board director and C-Suite executive with expertise in the hospitality, franchise, and storage industries. She served as the CMO and Sr. VP of Sales, steering organizations towards success and receiving a Lifetime Achievement Award from HSMAI, NYU International Hospitality Industry Investment Conference, along the way.
Dowling has empowered hospitality industry clients with go-to-market strategies that drove growth, revenue, and profitability. Her track record includes an 18-year tenure as the global chief marketing officer at Best Western, where she led groundbreaking initiatives in loyalty, digital transformation, advertising, public relations, consumer engagement, distribution, and global sales.
Dowling received GBTA WINiT for her significant contributions to promoting diversity, equity, and inclusion. She holds an Honors B.A. and an M.A. from the University of Waterloo and has pursued executive education at Harvard and MIT.
To learn more about WrkSpot, please visit https://www.wrkspot.com.
About WrkSpot
Founded in 2017, WrkSpot is the developer of a revolutionary software suite for hotel portfolio management that integrates HRIS, operations management, and communication in a single app. By managing and engaging staff, controlling costs, streamlining operations, and improving compliance and safety, WrkSpot optimizes hotel operations.
Source: WrkSpot