World of the Hair Clinic: +7300 successful Hair Transplants and 7 Years of Experience in Istanbul, Turkey
Press Release
•
Feb 16, 2023
Transform Appearance and Boost Confidence with Expert Hair Transplant Services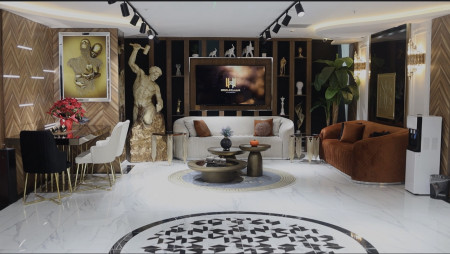 ISTANBUL, February 16, 2023 (Newswire.com) - World of the Hair has more than 7 years of experience in the hair transplant industry and has now reached over 7,300 successful hair transplant operations. With its team of highly skilled and experienced surgeons and technicians, World of the Hair has established itself as a leader in the field, delivering exceptional results for clients from all over the world. A hair transplant in Turkey doesn't cost a fortune and opens the door to numerous experts who can return hair to its former glory.
World of the Hair - a hair transplant clinic focusing on flawless results
World of the Hair is a reputable hair clinic in Istanbul, Turkey. Although it has been around since 2015, it has already joined the ranks of expert clinics focusing on impeccable results, innovative techniques, and patient satisfaction.
The clinic provides patients with all-inclusive packages, which include the following:
The hair transplant cost
A three-night hotel stay
Airport pickup
Hotel transfer
City tour
Post-op antibiotics
Medical shampoo and lotion for aftercare
Getting a hair transplant in Istanbul is a breeze with World of the Hair. It is only necessary to book a flight and let the clinic take care of the rest.
Hair and beard transplants at World of the Hair
World of the Hair offers hair and beard transplantation using innovative FUE (Follicular Unit Extraction) techniques.
Whether to choose the regular or Sapphire FUE hair transplant, one can expect high success rates and natural-looking results.
The FUE hair transplant method requires extracting follicular units from the donor area with a motorized surgical tool before inserting them into the balding areas. It's nearly painless due to local anesthesia and leaves no scars.
Before and after results
Hair transplant surgery stimulates natural hair regrowth, making it a permanent solution to hair loss. The results are visible within a year; browse World of the Hair's before & after patient photos to see what to expect.
They reflect the medical team's expertise, meticulousness, and dedication to achieving natural-looking results. They'll help understand the prominence of this reputable hair transplant clinic in Turkey.
Final words
World of the Hair is the best choice for high-quality hair transplants at affordable prices. Book a free consultation for more details.
Source: World of the Hair Clinic