Women-Owned Star Staffing Company Celebrates 25 Years
Press Release
•
Sep 20, 2023
Continues Legacy Revolutionizing the Staffing Industry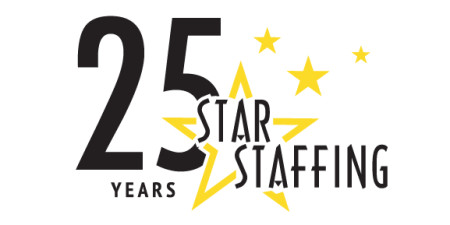 PETALUMA, Calif., September 20, 2023 (Newswire.com) - Star Staffing, a Forbes Ranked America's Best Recruiting & Temporary Staffing firm, marks a quarter century in business. The premier staffing firm in Northern California, Star holds nine locations throughout Northern California with over 50 employees, record sales, and numerous accolades. "Thriving in our industry for 25 years has had numerous challenges," says CEO Lisa Lichty. "Star has always risen to the ever-changing landscape of the industry — but it's the building of strategic relationships that have lasted the test of time that has propelled us forward," explains Lichty, who credits the company's success to a driven and strategic team and the support of its surrounding communities. Their success is also the result of consistently leveling up their approach to fulfilling employee and employer needs. Initiatives that advance the industry, like their rigorous coaching program, exemplify the company's pioneering approach to employee enhancement and retention.
In a pivot to counter the effect COVID-19 has brought on the workforce environment and employee culture, Star Staffing enlisted the expert council of performance coach Cheryl Mann, who brought experience from respected clients, such as AT&T, PG&E, Kaiser Permanente, and Sutter Health. Mann worked with Star's 55 employees across eight branches to improve morale and strategize ways to combat stress, inefficiency, and negativity. "We're all feeling more fear in our communities," says Star Staffing President Nicole Serres. "And work is not separate from our lives, work-life balance includes recognizing and satisfying both sides by taking care of ourselves too." The goal of the coaching sessions is for each person to come away transformed mentally, emotionally, and spiritually. "It's my privilege and honor as a boss, to take care of my team," says Serres. Learn more and visit www.starhr.com or 855-782-7562.
Star Staffing Today:
Nine Locations throughout the North Bay/Sacramento/Central Valley/East Bay
Over 50 employees
10 new Senior Team Members
Nearly $40 Million in Annual Sales – Starting from zero at the founder's kitchen table.
Awarded Best Places to Work 11 years running.
Star Milestones:
2022 - Modesto branch opened
2019 - Recognized nationally as one of the fastest-growing companies in the US by Inc. Magazine – for the 6th time in a row (2014 – 2019)
2016 - Sacramento area branches opened
2014 - Star doubled in size again - Fairfield and Dowd branches opened
2012 - Reached 20 employees, won first Best Places to Work Award
2000 - First three branches opened
Source: Star Staffing