Winter Capital Expands Presence in Southeast Asia and Leads in New Investment Rounds
Press Release
•
Sep 13, 2022
New funding rounds led by Winter Capital drive substantial start-up investments at G.O.A.T Brand Labs, Rabbit Care, and Curefoods.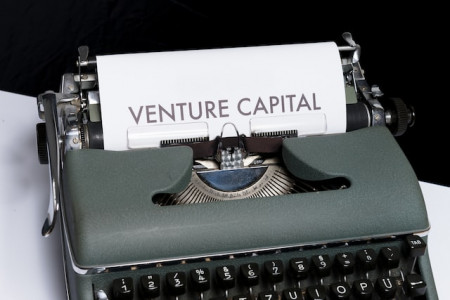 DUBAI, Arab Emirates, September 13, 2022 (Newswire.com) - Founded in 2015, Winter Capital is a growth markets investment firm headquartered in the UAE. The company is actively supporting South and Southeast Asian (SEA) start-ups, and spring-summer 2022 resulted in four productive investments in this region.
Winter Capital sees great potential in this region and continues to support prospective e-commerce startups like G.O.A.T Brand Labs, which has raised an additional $50 million in a funding round led by Winter Capital and others. The India-based startup is determined to keep acquiring high-prospect D2C brands in lifestyle segments and aspires to scale them to huge outcomes.
Earlier this year, Winter Capital invested in Rabbit Care, a Thailand-based financial marketplace platform of insurance products. Rabbit Care has raised an undisclosed amount in a series C funding round led by investment fund Winter Capital and aims to become Thailand's number one insurance brokerage, targeted for more than $81.7 million in insurance premiums this year.
Another successful contribution made by Winter Capital is cloud kitchen startup Curefoods, which has raised $43 million. This funding round was led by Winter Capital, and the company contributed about $14.7 million.
Winter Capital is a notably active player in India and their recent bets in this country include healthcare startup Pristyn Care, fintech firm Money View and College Dekho. In particular, Money View raised $75 million in a funding round led by Tiger Global and Winter Capital. Money View, now valued at $625 million, provides individual loans and BNPL services and caters to 200 mln users. Going forward, Money View will strive to obtain $1 bln in assets under management by mid-2023.
There are over 650 million people inhabiting the SEA region, which supports the fund's interest in the region. The World Bank reports that its GDP is growing at a rate of 5-6% per year. The CIA World Factbook notes that its young (median age ~30 years) and digital-savvy population (with over 70 percent internet penetration) are priming the market for technological "leapfrogging." The liquidity for VC investments is rapidly improving as the first big wave of unicorns showing 25x growth went public in 2021, according to DealStreetAsia.
About Winter Capital
Winter Capital is an international team of experts in market trends and the advancement of tech startups. They help startups on their growth path and give them continuous support and professional advice. Winter Capital was founded by investment professionals from Goldman Sachs who have invested in over 40 portfolio companies across three funds, focusing on edutech, fintech, healthtech and retail tech.
Source: Winter Capital