Windjam Companies Announces Addition of General Counsel to Staff
Press Release
•
May 12, 2022
Jennifer D. Scott joins the team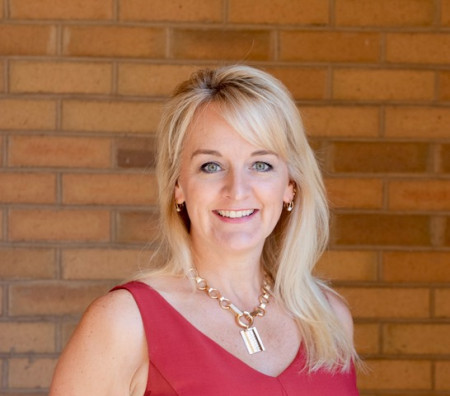 RALEIGH, N.C., May 12, 2022 (Newswire.com) - Windjam Companies announces that Jennifer D. Scott has been named in-house General Counsel, an impressive addition to a team of talent that has helped Windjam and its affiliates grow ever stronger in markets throughout Virginia, North Carolina, and South Carolina.
"We are extremely excited about the addition of Jennifer to our team and look forward to maximizing our companies' true potential," said Rex Vick, Jr., Founder and CEO of Windjam Companies. "She brings her outstanding character and skill to our team, and we will continue to build on a strong history of success with her guidance."
Jennifer has represented Windjam since 2008 while in private practice in Chatham County and comes to her in-house post from Shipman & Wright, LLP where she will continue to serve as Special Counsel. Born and raised in Chapel Hill, Jennifer earned her Bachelor of Arts degree in Political Science from the University of North Carolina at Chapel Hill ('93) and her Juris Doctor degree from the UNC School of Law ('96).
She is recognized as a Real Property Law Specialist by the North Carolina State Bar, having both the Residential Transactions and the Business, Commercial, and Industrial Transactions specialty designations. She is one of only 27 lawyers state-wide to achieve this distinction. In 2013, Jennifer was named to North Carolina Lawyers Weekly's list of Leaders in the Law, and in 2014 she was selected as a Woman of Justice.
Jennifer has worked for her Chatham County community as a member of the Planning Board and served two terms on the Board of the Chatham County Economic Development Corporation as Vice-Chair representing the body on the Research Triangle Regional Partnership Board. She was the first female President of the Siler City Rotary Club in its 75th year while also leading the Chatham County United Chamber of Commerce and the Siler City Business & Professional Women's Club as President.
Jennifer has served the State of NC as a Speaker of the House appointee to the NC Parks and Recreation Trust Fund Authority and is currently serving a second term as the Governor's appointee to the North Carolina State Banking Commission.
Jennifer has vast experience representing clients throughout NC at all stages of development, building and marketing, from entity selection, contract negotiation, acquisition, due diligence, complex financing, land use planning, to permitting and advocacy with agencies and municipalities. With a depth of knowledge in transactional law and having a decade of experience with a touted litigation practice, Jennifer will serve Windjam as a high caliber lawyer with an understanding of turbulent markets, navigation of processes, and the keen ability to resolve complex issues to promote the Windjam Companies development goals.
"I am excited for this opportunity to work more intimately with Windjam Companies as we continue to grow," said Scott, "and delighted to be able to contribute to and expand upon the team's substantial successes."
About Windjam Companies
Headquartered in Raleigh, NC, Windjam Companies, a privately held entity, is comprised of several progressive and future-focused companies that exist at the cutting edge of the building and development industry. To learn more about Windjam visit www.WindjamCompanies.com.
Source: Windjam Companies
Tags
Related Files