Wilmington Eye Welcomes First Fellowship Trainee
Press Release
•
Nov 8, 2021
With its first fellowship trainee for oculoplastic surgery, Wilmington Eye seeks to invest in future talent in the field of ophthalmology.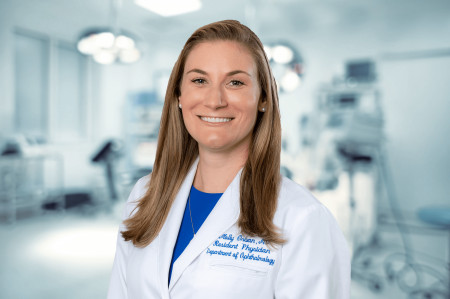 WILMINGTON, N.C., November 8, 2021 (Newswire.com) - Wilmington Eye is excited to announce its first fellowship trainee, Dr. Molly Orban. Dr. Orban will join Dr. Alan Oester Jr. and Dr. George Escaravage, both highly reputable oculoplastic surgeons, to undergo an extensive fellowship training program in oculoplastic surgery.
As part of the one-year fellowship training, Dr. Orban will shadow Dr. Oester during clinic and participate in oculoplastic procedures. Dr. Oester is a skilled board-certified oculoplastic surgeon with more than 12 years of experience. With his surgical acumen and experience, Dr. Oester will produce a highly productive fellowship environment.
"Having the opportunity to pass on knowledge to the next generation of surgeons is an honor. I look forward to sharing the wisdom that was passed on to me by my mentors," says Dr. Alan Oester Jr., partner and oculoplastic surgeon at Wilmington Eye.
Dr. Orban will also work closely with Dr. George Escaravage. Dr. Escaravage is a board-certified ophthalmologist and American Society of Ophthalmic Plastic and Reconstructive Surgeons (ASOPRS) fellowship-trained oculoplastic surgeon. Having been through the fellowship process himself, Dr. Escaravage will bring his unique experience in the highly esteemed ASOPRS fellowship training, along with his 12 years of experience in ophthalmology.
Dr. Orban earned a Bachelor of Science degree from the University of Florida and later received her Medical Degree from the University of Central Florida College of Medicine. Dr. Orban completed a one-year transitional year internship at the University of Central Florida, followed by an ophthalmology residency at Storm Eye Institute in Charleston, South Carolina, where she served as the Chief Resident during her senior year. Fellowship training programs are typically reserved for the top doctoral graduates, which speaks to the professionalism and capabilities of Dr. Orban. While in fellowship, Dr. Orban will continue to gain experience, insight and expertise in the field of oculoplastic surgery, as well as research opportunities.
"I am extremely excited to have the chance to work with such talented physicians here at Wilmington eye. Not only are Drs. Oester and Escaravage excellent mentors, they are genuinely nice people with whom I enjoy working. I feel that I have found my niche in oculoplastic surgery, and I love every day that I come to work. I look forward to seeing many more patients with them and on my own in my fellow clinic," says Dr. Molly Orban.
Dr. Orban will be seeing patients alongside Dr. Oester at Wilmington Eye Oculoplastic Center, located at 1025 Medical Center Drive, Suite 201. To schedule an appointment with Dr. Orban, visit wilmingtoneye.com.
WILMINGTON EYE
Wilmington Eye is proud to offer the area's widest range of vision correction and surgical services available. Our highly trained team of board-certified ophthalmologists and optometrists work together to provide the highest standard of comprehensive patient care, from infancy through adulthood.
Source: Wilmington Eye