Wilmington Eye Merges With Intracoastal Eye to Improve Patient Care & Broaden Access to Specialty Ophthalmic Vision Care
Press Release
•
updated: Mar 7, 2022
Wilmington Eye welcomes the team at Intracoastal Eye as the two practices seek to strengthen community access to high-quality vision care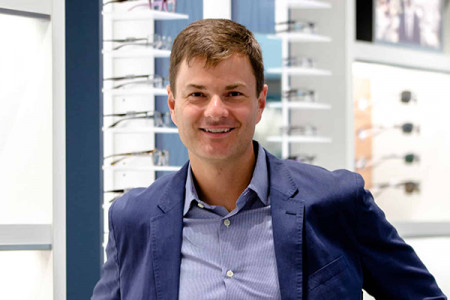 WILMINGTON, N.C., March 7, 2022 (Newswire.com) - Wilmington Eye today announces that, effective March 7, 2022, it will merge with Intracoastal Eye, a locally owned boutique ophthalmology practice located in the heart of Mayfaire.
For more than 30 years, Wilmington Eye, the area's most comprehensive ophthalmology practice in the region, has worked to become a trusted provider of surgical and specialty vision care, helping to expand access to highly specialized vision care in southeastern North Carolina. As the city of Wilmington and the surrounding areas continue to see significant growth, the practice has decided to merge with Intracoastal Eye to meet the increase in demand for comprehensive ophthalmic vision care under a single practice.
With Intracoastal Eye joining Wilmington Eye, the practice will be able to better serve patients in the Mayfaire area and those seeking medical ophthalmology services. The leading medical providers at Intracoastal Eye, ophthalmologist Dr. Greg Johnson and optometrist Dr. Gail Kelley—both highly respected physicians in the community—will join Wilmington Eye in offering patients the same level of high-quality patient care the practice has become known for.
"We're thrilled to have Dr. Johnson and the team at Intracoastal Eye join us. As we look to the future and adapt to the growing needs of the community, bringing on exceptional physicians like Dr. Johnson gives us the ability to better serve our patients," says Christopher Covington, managing partner and ophthalmic surgeon at Wilmington Eye.
Patients that have come to know Intracoastal Eye will soon have broader access to specialty vision care, including two corneal specialists, two oculoplastic surgeons, and a leading glaucoma specialist, in addition to six additional locations for convenient access. Patients can expect minimal disturbances during the transition period and will receive communication from the practice, should a change in an upcoming appointment occur.
"Over the years I have worked closely with the physicians and staff of Wilmington Eye, and I know from first-hand experience that we are joining an outstanding organization. I have full confidence that this merger offers the absolute best platform for us to continue to provide exceptional eye care in our community," says Dr. Greg Johnson, owner and ophthalmic surgeon at Intracoastal Eye.
For inquiries about the merger, please direct them to Miranda Perales at mperales@wilmingtoneye.com.
WILMINGTON EYE
Wilmington Eye is proud to offer the area's widest range of vision correction and surgical services available. Our highly trained team of board-certified ophthalmologists and optometrists work together to provide the highest standard of comprehensive patient care, from infancy through adulthood.
Source: Wilmington Eye