Whose Home Is It Anyway?
How the Modern Mortgage Servicing Industry Strips Wealth From Families
Press Release
-
Jun 29, 2016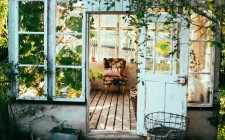 Oakland, CA, June 29, 2016 (Newswire.com) - ​​​​​In the first of its Asset Building, Preservation and Organizing Working Papers, Housing and Economic Rights Advocates (HERA) explores the horrific phenomenon of mortgage collections companies (servicers) unnecessarily foreclosing on surviving family members after their loved one has died. Women are disproportionately affected by this practice, as women are generally the surviving spouse or partner.
When mortgage servicers foreclose unnecessarily, they not only strip a lifetime's effort to build an asset to pass to the next generation, but they displace primarily elderly women from their own home. When Aurora Macdula at 80 years old contacted Wells Fargo to let them know of her husband's death, she offered to make the full mortgage payment, but Wells staff refused, stating that they would not accept it because Mrs. Macdula was not on the mortgage loan. The move would have been traumatic, not only for Mrs. Macdula, but also for the adult disabled daughter in her care. This example is repeated across communities and households.
By age 80, three out of five US households consist of a single person. Women make up nearly three-quarters of this group.
A 2010 AARP survey found that 88% of US seniors want to remain in their own homes in- definitely. Forced moves to nursing facilities are associated with increased mortality rates and reduced health and well-being.
HERA is a California statewide provider of legal services that works directly with several thousand California households individually each year, provides technical assistance and trainings to other advocates and agencies statewide and nationally, interacts with local, state and federal government, as well as advocates nationally, and engages in organizing and policy work.
"Homeownership is the primary way that families build wealth in this country, and permitting unnecessary foreclosures is not only unjust and devastating for families, it exacerbates the racial wealth gap experienced by California's communities and residents of color," said Maeve Elise Brown of Housing and Economic Rights Advocates (HERA).
For more information about the working paper, including more information about impacted survivors, email: inquiries@heraca.org, or visit www.heraca.org, or call: (510) 271-8443 X 307
​​​​heraca.org/work/working_papers.html
Source: Housing and Economic Rights Advocates (HERA)
Share:
---
Categories: Non Profit, Healthcare, Housing and Community Planning and Development, Mortgages and Loans, Banking, Finance, Insurance, Seniors, Elder Care, Family, News
Tags: Asset Preservation, California, Elders, Foreclosure, Foreclosures, Homeownership, Housing, Low- Income, Mortgage, Mortgages, Wealth, Wealth Building
---
Related Files
Additional Links